Bethenny Frankel and Dennis Shields: Everything we know about their romance
On Friday, the on-again-off-again boyfriend of "Real Housewives of New York City" star Bethenny Frankel was found dead in Trump Tower in Manhattan, the medical examiner told Fox News.
Police told Fox News a man was found dead in the midtown New York City tower, but they declined to confirm his identity or the cause of death. The medical examiner told Fox News the man is Dennis Shields.
Shields has had a romance with Frankel since 2016. However, the two first met in 1988 when Shields dated and eventually married one of the reality star's high school friends. The two reconnected in 2016 after the late banker separated from his wife.
The 47-year-old SkinnyGirl mogul has largely kept her relationship with Shields private, but back in December 2016, the duo stepped out together for an event, in which Frankel told People magazine: "I love him, I care about him and he's amazing. He's supporting me — he's here, which speaks for itself."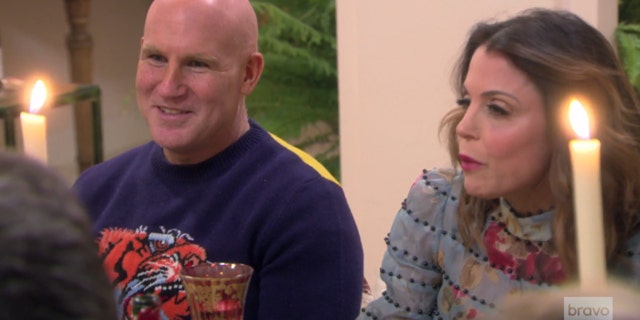 When the pair first started dating, "RHONY" cast member Luann de Lesseps criticized their relationship during the Season 8 reunion, telling Frankel: "Everybody knows that you're going out with a married man!"
Co-star Ramona Singer came to Frankel's defense, at the time, stating that he was "separated" from his ex-wife.
In May, Frankel opened up about her on-again-off-again relationship status with Shields, telling People magazine: "[I've] been on and off in my relationship for so many years that I don't love to get too into it in public, not because I'm hiding anything, more so because I never know exactly where it is, because it's ever-shifting."
"I have a daughter, I had a very difficult divorce — I'm not legally divorced yet," Frankel added, referring to both her ex-husband Jason Hoppy and the former couple's 8-year-old daughter Bryn.
Shields most recently appeared on the current season of "RHONY" as Frankel's guest for a dinner party where de Lesseps questioned Shields on his relationship with Frankel seemingly forgetting her 2016 accusations.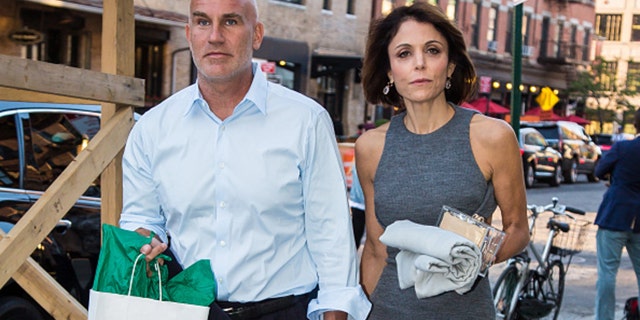 "So Dennis, how long have you guys known each other?" she asked.
"1988," Shields responded.
Frankel addressed their relationship in a May interview with Steve Harvey.
"I've been with someone on and off for years," she told Harvey. "It's like a partnership where if we're not being teammates and it's not working and one man is down, then the other man is down. We're trying to really kind of be good partners and be good teammates and I think relationships oddly are —and this sounds cold—but a little bit like business. If both people aren't happy about it but slightly uncomfortable and giving up something or giving in [to] something, it doesn't work. So both partners have to say, 'All right, I'm in it for this.'"
Frankel added: "And I think we might be at that point, believe it or not… I haven't said that to anyone yet."