Best gifts for TV addicts
The shopping days left 'til Christmas are dwindling, and if you still have some people left on your list who are fans of TV here are some gifts that should bring on a warm glow much like the warm glow the TV brings, no matter what your budget.
1. One-Year Subscription to Hulu, $96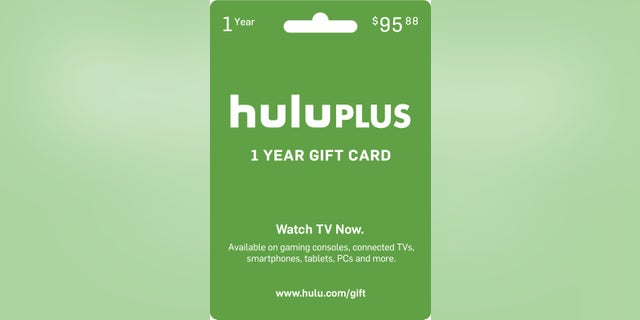 Does someone on your gift list need to catch up on the entire series run of "Law & Order: SVU?" Did they somehow miss out on watching episodes of "Kojak" and "Adam-12" as a kid? Do they want to lie and bed and spend an entire weekend watching "Kitchen Nightmares?" A one-year subscription to Hulu Plus may just be the best Christmas present ever for your favorite TV addict.

2. Magic Wand Remote Control, $90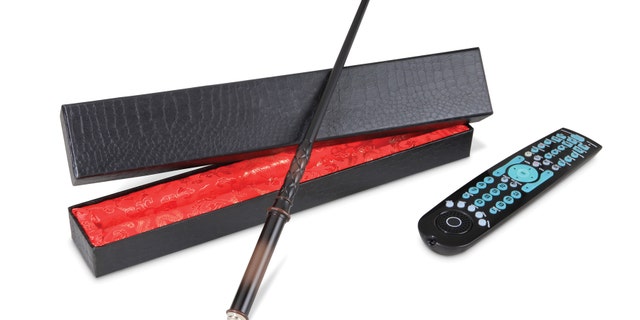 Feeling like making a little magic this Christmas? With a dramatic flick of the wrist, presto, change-o: You can channel surf like Harry Potter! "The Magic Wand Remote Control continues to be a top seller," Jinine Martin, Director of Marketing at SkyMall tells FOX411. "It makes channel surfing so much fun–and makes you feel like you've got magic powers!" Add a top hat, gloves and a cape to complete the effect.
3. LG Smart TV, $500-17,000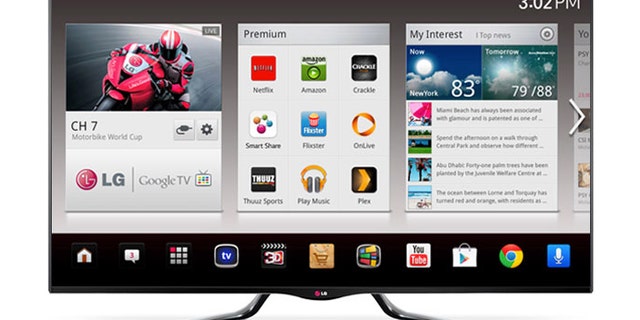 Springing for a new TV for the holidays is always a smart choice, and LG Smart TVs, which have Wi-Fi connectivity built in so that you can stream videos, tweet and play video games, make the choice even smarter. "They're among the hottest gifts for Christmas 2013," John Taylor, vice president at LG Electronics USA, told FOX411. "Consumers have more choices of screen sizes and prices than ever before," he says. And he's not kidding!
LG has a Smart TV for almost every budget, starting at $500 all the way up to $17,000 for their 84" LED Ultra High Definition 3D Smart TV.

4. Breaking Bad: The Complete Series, $600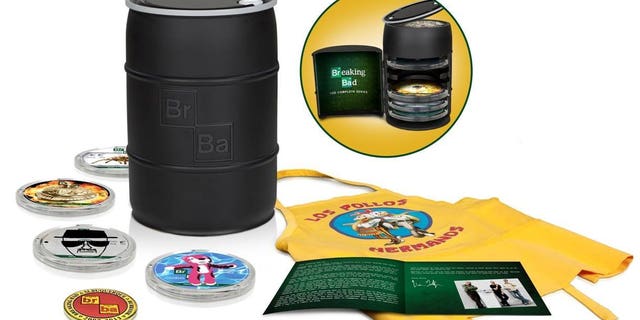 Six hundred clams may be a lot to drop on a DVD set, but look at it this way: It's a lot cheaper than rehab! A thoughtful gift for any fan of "Breaking Bad," they can relive Walter White's fatal journey as a meth cook and dealer, all while wearing an official Los Pollos Hermanos apron (which happens to be included in the set).
There's also a 2-hour documentary, a 16-page booklet and over 55 hours of special features included in a "collectible replica money barrel."

5. Gorone de Megane 'Lazy Glasses,' $21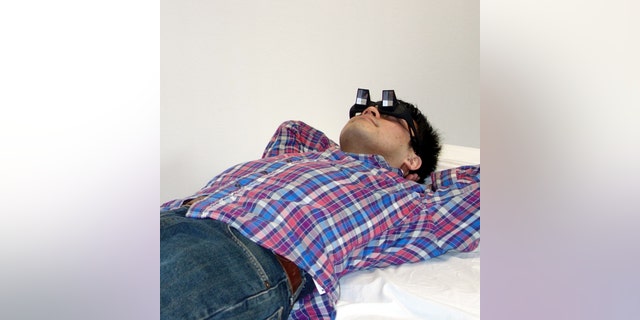 Everyone knows someone who loves watching TV in bed, but they can't stand the accompanying neck strain. Solution? A pair of "Lazy Glasses" from Thanko in Japan!
Gorone de Megane is a fancy name for what is, somewhat ingeniously, a set of prisms attached to a plastic frame that allows the viewer to lie horizontally as they comfortably watch TV. It's a Christmas miracle!
6. 'Mad Men' Christmas CD, $12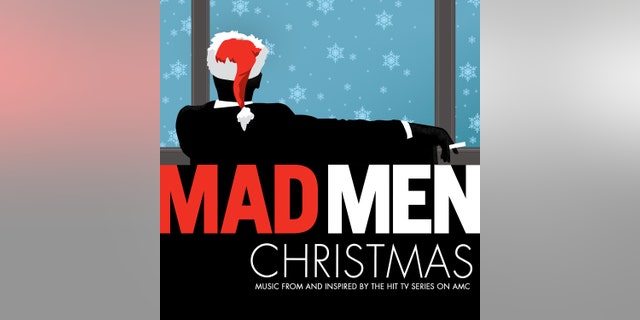 "Mad Men" fans are counting down the days until the seventh–and final!–season premieres this spring, but in the meantime tide them over with some Christmas tidings and give them the "Mad Men" Christmas CD! Available exclusively at Target, the CD includes classic '60s holiday tunes and an exclusive remix of the French pop tune "Zou Bisou Bisou (Scotch + Sofa remix)" by IAMX. C'est Magnifique!

7. 'Sharknado'-inspired tees, socks and…cat fascinators?, $20-38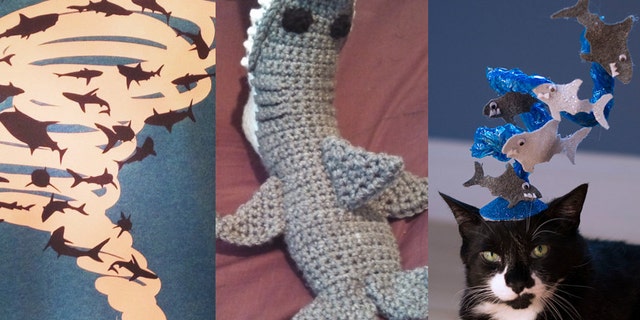 "Sharknado," according to our estimation, was the #1 TV event of the year, and the disaster flick motivated dozens of artists to get crafty and put their "Sharknado"-inspired wares on Etsy. ThingsMostly sells hand-screenprinted "Sharknado" tees, while AllByCoralCreations sells adorable handmade shark socks, $38 (she's sold out until after Christmas, but if you can't wait, UniquePcrochet has the pattern, $10). Finally, if your cat was fascinated by "Sharknado," he needs to find–what else?–A "Sharknado" fascinator under the tree, proudly sold by NotsoKittyShop, $20.
8. ESPN's '30 for 30' Gift Set Collection Season II - Volume I, $53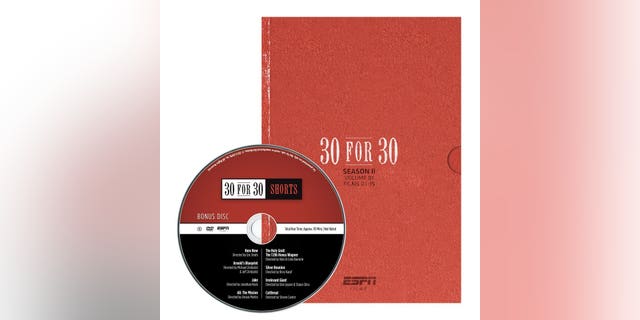 Sports fans on your list will enjoy the second season of ESPN's critically acclaimed documentary series, "30 for 30." This six-disc set includes 15 different films including "Broke," which explores the reasons behind the financial problems that often plague former NBA players. There's also a ton of bonus features, including deleted scenes, extended interviews and trailers.

9. XZipit Home Theater Recliner Plus, $1040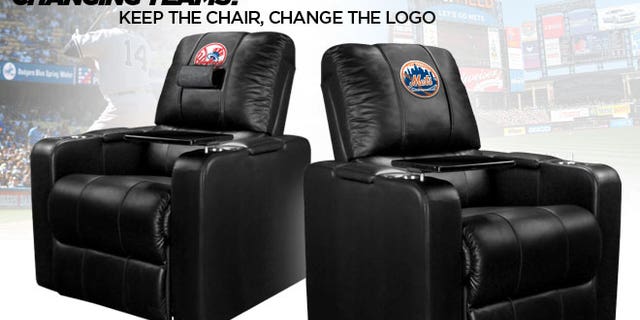 Sports fans who love to eat and drink in front of the TV will be thrilled to see the XZipit Home Theater Recliner Plus wrapped in a bright red ribbon on Christmas morning. The comfy leather chair includes two secret storage areas and a removable team logo–which came in handy for MLB outfielder Curtis Granderson when he left the Yankees for the Mets.

10. 46" Samsung LED Mirror TV, $5899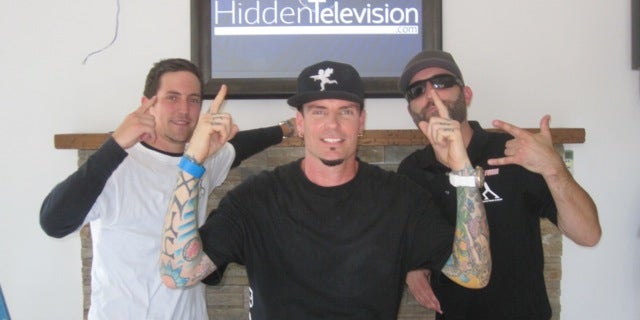 If you have a friend or a loved one who's addicted to watching those home improvement shows, chances are that they've lusted after the TV that doubles as a mirror when not in use. Vanilla Ice–who is now a celebrity contractor– installed one for a client on his DIY Network special, "Ice My House." "We helped him install it and transform a garage into a spectacular man cave," James Baker, owner of hiddentelevision.com told FOX411. "Samsung LED Mirror TVs are hand crafted using the finest frame styles and highest quality mirror available." But be prepared to spend. If you want a TV like Ice's for a gift, it'll set you back almost six grand.
11. Video and Film Transfer by YesVideo $30 and up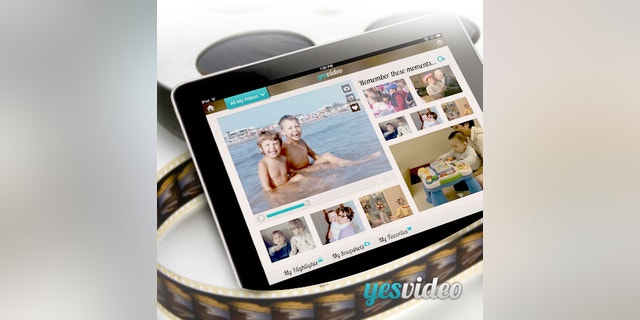 Does your family have boxes of old VHS tapes or super 8 film of holiday gatherings lying around, unwatched and collecting dust? A truly special Christmas present would be to transfer all of that old footage on to a digital format for your family. YesVideo not only digitizes old footage, they make it easy to share those memories on the Internet. As a bonus, customers receive free and unlimited cloud storage for their videos. Gift cards are available at Target.

12. Tipsy Elves Onesie, $70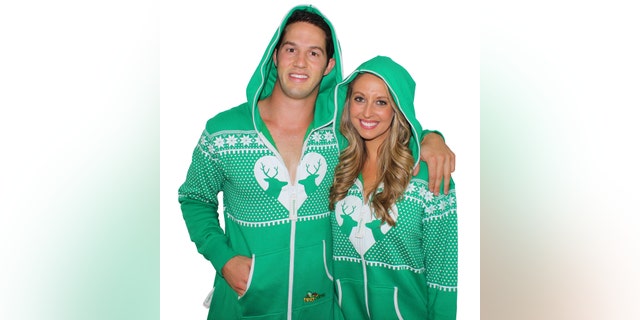 Want to play some reindeer games with your loved ones this Christmas? Tipsy Elves can make it happen! "The Reindeer Matchmaker Jumpsuit is incredibly cozy to wear when watching TV, and when you zip it up, the reindeer kiss!" Owner Evan Mendelsohn, who, along with his ugly Christmas sweaters, was recently featured on "Shark Tank," explained to FOX411. "And, if you buy this jumpsuit on TipsyElves.com by December 31, 2013, we will donate $2 to Stand Up To Cancer."
13. 'Downton Abbey' 2014 Page-a-Day Calendar, $85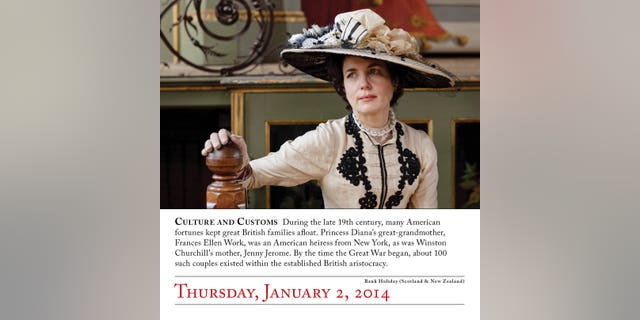 You may not watch PBS' smash series about an aristocratic family in England during the post-Edwardian era, but someone you know probably does. And if they watch it, chances are pretty good that they love it–really, REALLY love it. Surprise them with a bit of the Crawley's wit, wealth and wisdom every day of 2014 with this desk calendar.
14. Tub of Garrett Popcorn, $28-205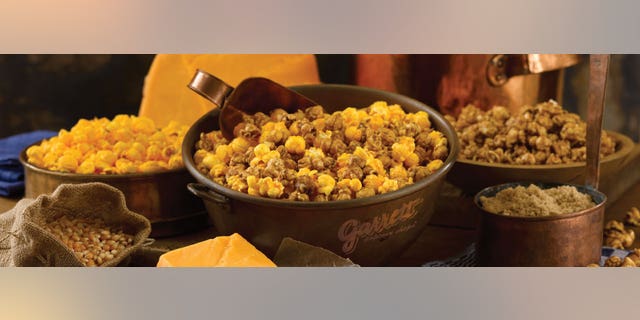 Who doesn't love settling in for long night of watching TV with a huge tub of popcorn? Garrett Popcorn makes some of the best kernels around, and their famous Chicago Mix-equal parts caramel and cheddar popcorn–is surprisingly addictive. Their red and green holiday tubs come in two sizes, large and extra large, so you can be sure that there will be plenty to go around.

15. Yule Log 2.0, FREE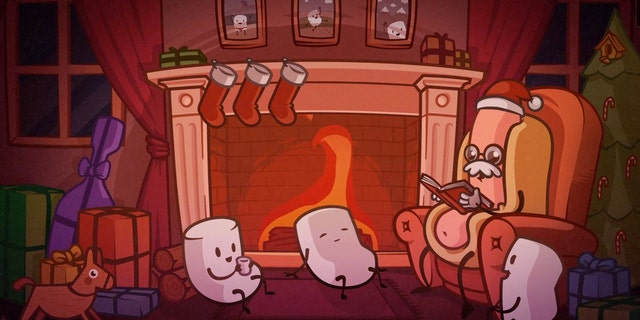 Broke? Still bitter that Channel 9 in New York cancelled the Yule Log back in the '90s? Sick of that cheaply produced Yule Log DVD that you bought at the .99¢ store years ago? Well, Daniel Savage has the answer to your Christmas prayers. On his web site, watchyulelog.com, the animator and illustrator has curated a collection of short films by other artists, all re-imagining the traditional Yule Log in their own special way. If you are lucky enough find a Smart TV under the tree, put one of these videos on repeat and enjoy the cheer. Merry Christmas!