Becky G apologizes after drawing fire for 'all lives matter' tweet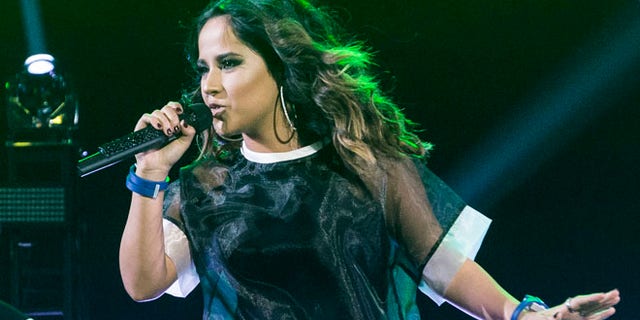 NEWYou can now listen to Fox News articles!
Becky G was among the hundreds of people trying to come to terms with last week's fatal police shootings. But not all her fans were happy with what she had to say about it.
"My heart hurts. All lives matter," the singer tweeted after the death of Alton Sterling.
There was an immediate backlash on Twitter, forcing her to explain herself.
"There is a reason I didn't use the hashtag. All I'm saying is that everyone deserves to live. No ones life should be taken," the 19-year-old tweeted.
The tweets have both been deleted. But some fans are still fuming.
In a second attempt to get her point across, she tweeted: "My prayers go out to the family and loved ones of #AltonSterling we are with you."
Then, she apologized.
"Also, about my tweet earlier. There was no bad intention behind what said. I apologize," she wrote. "Wasn't aware of the affiliation of those specific words and a previous "movement" that was started against the issue. My apologies."
Not all of the singer's followers were upset. One even praised her for stepping up and apologizing.
"It takes a really big person to apologize for something that you simply just had good intentions for all is forgiven and thank u," they tweeted.