Bahamanian Paramedic Charged in Alleged $25 Million Travolta Extortion Plot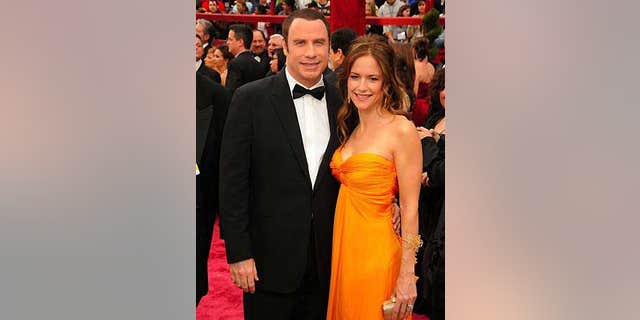 NEWYou can now listen to Fox News articles!
NASSAU, Bahamas – A Bahamas paramedic was charged Monday in an alleged scheme to extort $25 million from John Travolta after his chronically ill son died of a seizure at the family's vacation home.
Tarino Lightbourne, 47, pleaded not guilty to charges of attempting to extort and conspiracy to extort from the movie star.
Details of the alleged plot have not been made public, but prosecutor Bernard Turner said it involved $25 million and said investigators are looking for a "certain document." Magistrate Carolita Bethel remanded the suspect to jail after Turner objected to bail.
Lightbourne was detained after police issued an alert that he was wanted for attempted extortion and was considered dangerous.
Earlier, several tabloids quoted Lightbourne describing efforts to revive 16-year-old Jett Travolta after he collapsed Jan. 2 on Grand Bahama.
PHOTOS: Click here to see the Travolta family.
Sen. Pleasant Bridgewater was arrested on Thursday and charged with abetment to extort and conspiracy to extort, and was released on $40,000 bail.
She has vowed to prove her innocence but resigned Saturday from her seat in the legislature.
Another parliamentarian, Obie Wilchcombe, was detained Friday, questioned and released pending further investigation. He has not been charged.
"We don't have anything at this stage of our investigation to implicate him," Senior Assistant Commissioner Marvin Dames said Monday.
Wilchcombe has described himself as a friend of Travolta who was with the actor shortly after his son died. He said Bridgewater told him "someone was doing something untoward" after the boy's death — a message he said he relayed to the actor's lawyers.
"She (Bridgewater) knew I was close to the Travoltas. She wanted to bring something to my attention," Wilchcombe told Us magazine in an interview published Saturday.
He called it "absurd" to suggest he'd sought money from the movie star, saying one "single individual" had tried to take advantage of the family.
Authorities say Travolta filed a complaint of attempted extortion, but they have not given details.
The actor and his wife, Kelly Preston, returned home to Florida with the ashes of their son shortly after his death.