Audrina Patridge Pulls a Paris Hilton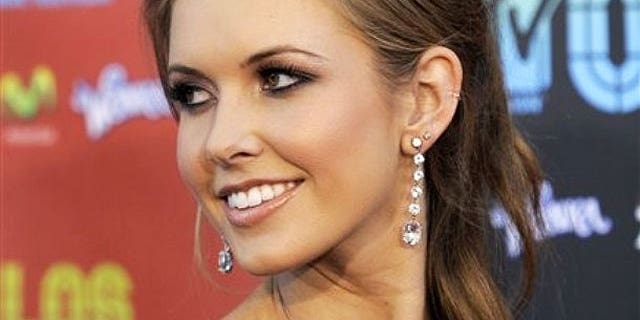 LOS ANGELES – Aside from both being MTV reality stars and staples in the social scene, it seems Audrina Patridge has followed Paris Hilton's footsteps when it comes to perfecting the party pose.
When doing her thing for the photogs on the red carpet of the recent week's NASCAR/ Pepsi 500 Hollywood party, someone commented that "The Hills" hottie was a natural. Patridge then graciously admitted to regularly posing in front of the mirror and practicing different poses, since "each dress or outfit needs its own pose."
And it looks like the 24-year-old is going to have to dedicate even more time to developing a few more expressions if she's going to be the central character in her own reality show.
"It's more about my life but I'm still going to continue going to auditions and castings and acting classes and acting coach. But I'm balancing everything, but mostly it'll be about acting," Patridge recently told us. "My show is going to be about me and my life and acting and how the whole Hollywood life is not glamorous but with friends, family, paparazzi, and doing events. I'm also producing it with Mark Burnett so I'll have more of a voice and say in what can and cannot be filmed."
And if just in case you are burning with desire to know how Miss Patridge managed to maintain her flawless figure while filming that sexy Carl's Jr. commercial on the beach in a bikini, here's the secret.
"There were 60 burgers," she said. "There was [also] a spit bucket, but it looks good. The process wasn't that great, but the overall I'm happy with."