Arielle Kebbel's sister suffered 'psychotic break' before going missing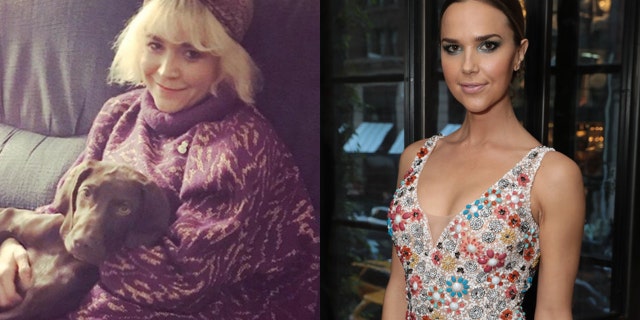 Actress Arielle Kebbel took to her Instagram account on Tuesday to share a message from her sister Julia Kebbel, who went missing in January and prompted a nationwide search spearheaded by her "Vampire Diaries" star sister.
In a post shared on Arielle's account, Julia Kebbel, 36, said she had "psychotic break" due to her bipolar disorder. She was reported missing on Jan. 31.
Arielle shared the message from Julia to fans that read in part, "My name is Julia Kebbel. I have bipolar disorder and suffered a severe episode at the end of January 2018. It led to me experiencing a psychotic break from reality, during which time, I went missing with my dog, Cindy."
'FIFTY SHADES' STAR ARIELLE KEBBEL REPORTS THAT HER MISSING SISTER HAS BEEN FOUND SAFE
Julia Kebbel thanked her family, friends, colleagues and "good Samaritans" who helped in the search. Julia added that she is safe and receiving treatment and care.
Julia wrote via her sister's account, "I would like to thank every person involved in the search for us for your incredible outpouring of support and love. On my road to recovery, I am hoping to help raise awareness of mental health disorders, including fighting the stigmatization of these illnesses that affect so many. I proudly stand with you."
Arielle Kebbel searched for her sister for two weeks, using social media to help spread the news about the missing 36-year-old.
The "90210" actress' sister was last seen walking her dog in Silver Lake, a neighborhood in Los Angeles. The star announced her sister was found in mid-February.
"We are so grateful to every single person who helped spread the word and joined us in our search. We would also like to thank the Los Angeles Police Department, KlaasKIDS, SERT Ministries and Anonymity Rescue for their efforts in bringing Julia home," Arielle Kebbel wrote at the time.
The actress has appeared on a range of TV shows including "Gilmore Girls," "CSI," "Ballers" and "UnREAL." She has also had several film roles.