Are Scarlett Johansson and Jeremy Renner an Item?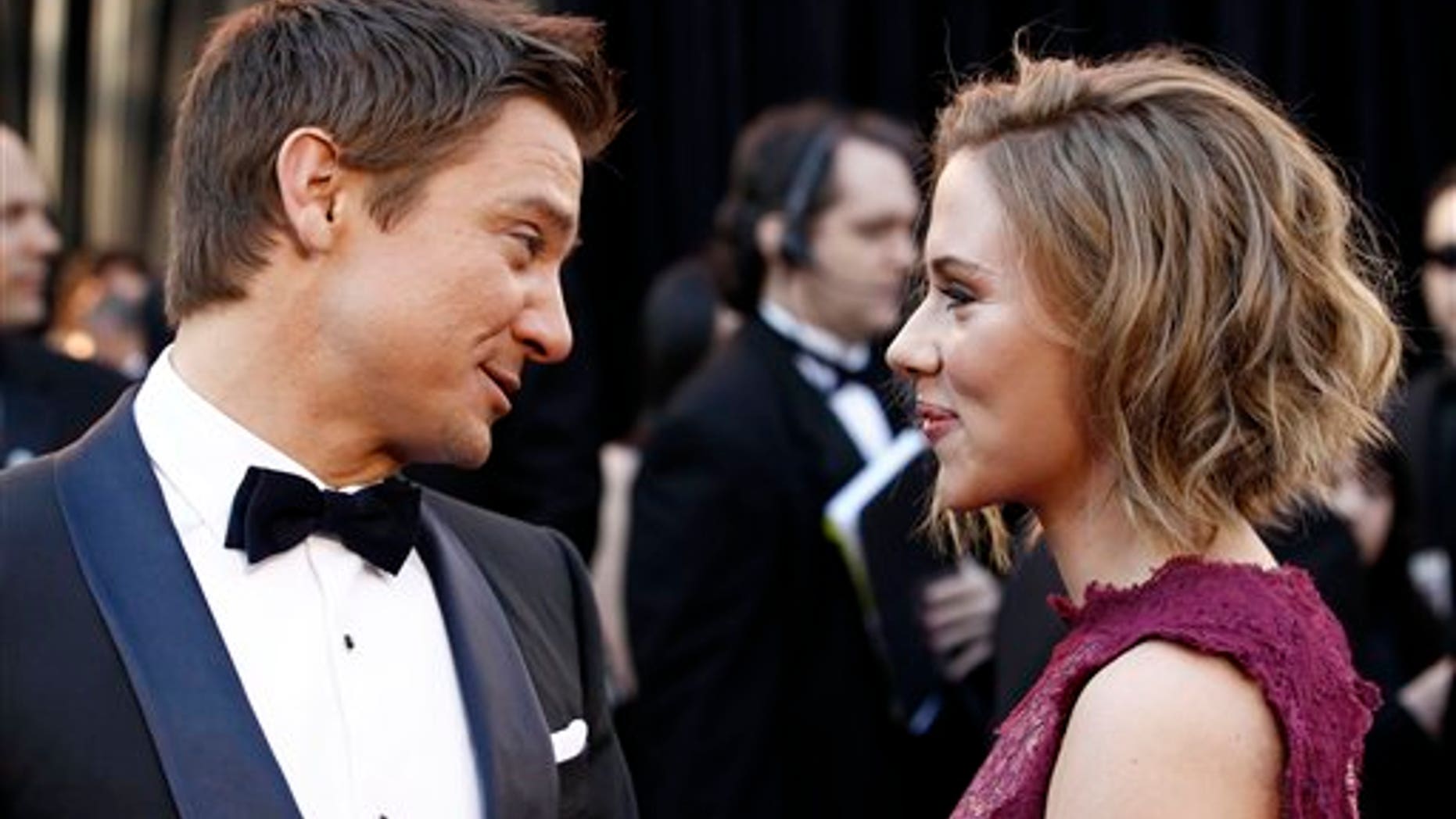 Jeremy Renner may have come to the Oscars with his mom, but it didn't take him long to sidle up to newly single Scarlett Johansson.
The "Hurt Locker" star made a beeline for Johansson on the red carpet at the 83rd Academy Awards Sunday night, and the two spent some quality time lightly touching one another and making chit chat amidst the crush of Hollywood heavies.
FOX411: Was Scarlett's Dress Really See-Through?
We think its called "flirting."
FULL COVERAGE: The 83rd Annual Academy Awards.
Renner may have felt emboldened by the fact that Johansson, recently split from husband Ryan Reynolds, brought her agent as her date.
So unless Johansson is "pulling a Britney," that means she's still unattached.
Renner is nominated for best supporting actor for his role in Ben Affleck's "The Town."
But if he caught Johansson's eye, he's one of the night's big winners, no matter what happens.