Annie Leibovitz Sued Again Over Unpaid Fees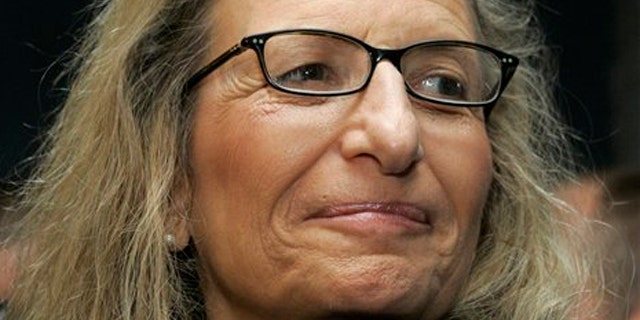 Another lawsuit was filed against U.S. celebrity photographer Annie Leibovitz, just weeks after she reached an agreement with a private investment firm to save her priceless work, the New York Post reported Tuesday.
In papers filed Monday in Manhattan Supreme Court, Brunswick Capital Partners said it helped Leibovitz land her recent $40 million deal with Colony Capital -- and claimed she now owed Brunswick up to $800,000 in fees.
Leibovitz, famed for images of a pregnant Demi Moore and a naked John Lennon wrapped around Yoko Ono, was in danger of losing three New York townhouses and her entire portfolio after she fell behind on a $24 million debt to another lending firm, Art Capital.
But in an 11th-hour deal, Colony repaid Art Capital and vowed to work with Leibovitz "to enhance the value" of her "magnificent body of work" -- some 100,000 images and one million negatives.
Brunswick now claims it made "exhaustive efforts to seek strategic financing" for Leibovitz to reduce her debt late last year, and referred her to Colony.
While she paid Brunswick its initial $50,000 retainer fee, the suit claimed she did not follow through on an agreement to pay a two percent post-deal "success fee."
A source familiar with the dispute claimed that Colony "knows nothing" of Brunswick, which had "nothing to do with their deal. They only provided Annie with a list of options."
"This is someone trying to derail her when things are at last going well," the source said.
Leibovitz declined to comment.