Anna Nicole Smith's former doctor claims Playmate 'misused' drugs, but wasn't an addict
When Dr. Sandeep Kapoor first met Anna Nicole Smith in 2004, he didn't see a former Playboy centerfold who often stirred headlines for fighting over the billion-dollar estate of her late tycoon husband.
Instead, he saw a woman who was in pain.
The blonde bombshell died in 2007 of an accidental drug overdose at age 39. The still-practicing physician recently wrote a memoir concerning his famous patient, titled "Trust Me, I'm a Doctor: My Life Before, During and After Anna Nicole Smith."
EXCLUSIVE: LARRY BIRKHEAD ON HOW DAUGHTER DANNIELYNN COPES WITHOUT HER LATE MOM
Just a few years before her sudden passing, Smith had reached out to Kapoor at his Los Angeles practice in need of help. She had broken her ribs in a jet ski accident and was dealing with other health woes.
"She had back pain, she had some issues with her breast implants and had several injuries," Kapoor recalled to Fox News. "She had been dealing with pain for many years and had tried to deal with it. She was previously on a methadone regimen, which is used to treat chronic pain. It's not just used on patients dealing with heroin."
However, Kapoor's relationship with the bubbly reality TV star was questionable.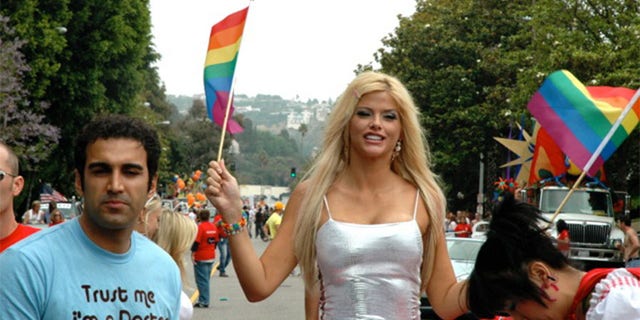 The Los Angeles Times reported the two were photographed in 2005 riding in the back of a convertible through the annual gay pride parade in West Hollywood. The internist was wearing a shirt with the logo "Trust Me, I'm a Doctor."
At the time, Kapoor wrote in his diary, "I was making out with Anna, my patient, blurring the lines. I gave her methadone, Valium. Can she ruin me?"
The entry was later read out loud in a 2009 trial determining whether Kapoor and two others should face prosecution and potential prison sentences for illegally providing the Playmate with prescription medication.
Kapoor claimed he still regrets his encounter with Smith outside of his clinic.
"I'm very open about that," he explained. "The day that the photographs were taken was just one day. One afternoon… It wasn't the right thing to do. I wrote about it in my diary, which further fueled the prosecution's case.
"I never had any social interactions with her before or after that event. It's one day taken out of context and I'm open about it… I realize it was not a very good thing to do."
Smith's ex-boyfriend Larry Birkhead would later reveal that when the pinup discovered she was pregnant with their daughter in 2006, she reportedly attempted to cut down on the amounts of methadone to avoid going into withdrawal without losing the baby.
Kapoor insisted Smith misused prescription medication, but wasn't an addict.
"You can be on medication and be tolerant of them and that is not addiction," he explained. "What I mean by misuse is that she would sometimes undertake medication and sometimes stop them from withdrawal. And a lot of people misuse medication. A lot of people take medication wrong.
"Some people miss doses or they don't complete things… There was a time when she would not take them the way they were prescribed. Yes, there were times she would take more… but this was due to her chronic pain… I don't treat patients with habitual addiction."
But Smith wouldn't just be tormented physically. The New York Times reported that just a few days after Smith gave birth to a daughter named Dannielynn in the Bahamas on Sept. 7, 2006, her son Daniel from her first marriage died three days later at age 20 while visiting the pair in the hospital.
Toxicology tests showed Daniel had methadone, Zoloft, and Lexapro in his system.
"Daniel was a sweet, young boy," said Kapoor. "Younger than his age… That led to her devastation after he passed. It was a big surprise, especially since he went down to see her after she had her baby… I know he was struggling with his teens.
"I thought at the time no one had prescribed him methadone, as far as I know. I didn't prescribe [him] any methadone. Maybe perhaps it was Anna's methadone. And I guess she kind of knew that. That added to her grief, her guilt. Because what happened shouldn't have happened… It just added so much to her grief, that maybe it was her medicine that caused his death."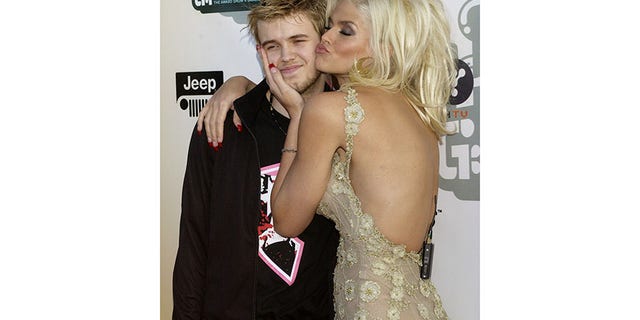 Kapoor suspected it was Smith's alleged guilt that may have contributed to her early demise.
"She was horribly upset and seemed to want to live in a world where he wasn't dead," he said. "It was a denial world. Even though she really wanted to be around to raise her daughter, she couldn't overcome this loss."
Kapoor's medical career came to a halt in 2009 when he, along with Smith's psychiatrist Dr. Khristine Eroshevich were charged for allegedly providing excessive prescription drugs to Smith. However, the jury acquitted Kapoor in 2010 because there wasn't enough evidence to convict him.
"It was pure shock and horror," said Kapoor. "She died from an interaction of several different drugs… Of course at the time I was surprised, but after thinking about it… the fact that she was facing the death of her son? In my opinion, I don't think she was able to recover from that."
Kapoor also claimed her high-profiled career could have made it difficult for Smith to manage her prescriptions.
"It's hard to know," he admitted. "Sometimes she wouldn't be able to come in. She was flying to different places… We can't follow our patients home and figure out what they're doing every day. The responsibility is mostly on the patient to be able to take things properly and follow-up… But mostly she did.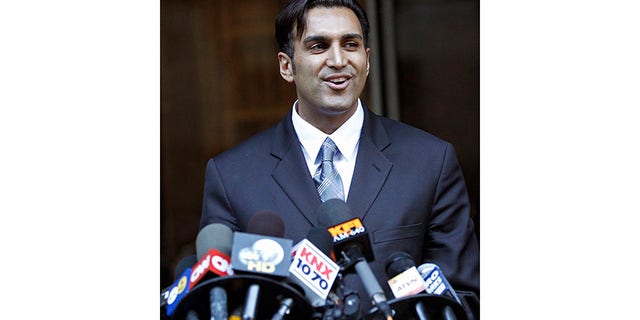 "She followed what she needed to follow, especially during her pregnancy. She had very strict guidelines on how to manage the medicine during the pregnancy, which she followed."
Kapoor added, "I was not aware of other physicians… She traveled a lot, so maybe that could have been part of the reason she was seeing other physicians."
After the trial was over, Kapoor said he went back to work and is currently pursuing "preventative medicine."
"Had I had to do things differently, I probably wouldn't have had photos taken with her," he reflected. "In terms of my medical work, I did the best that I could. I helped her go through a complicated pregnancy so she [could] have a healthy baby. It was difficult at the beginning.
"Some people wonder why I would write the book and bring it all that back again. But… her daughter is 11 now. There's some sort of silver lining when you realize you may have had a part in helping her to have a healthy baby. Out of all this tragedy, there's a lovely, beautiful girl."