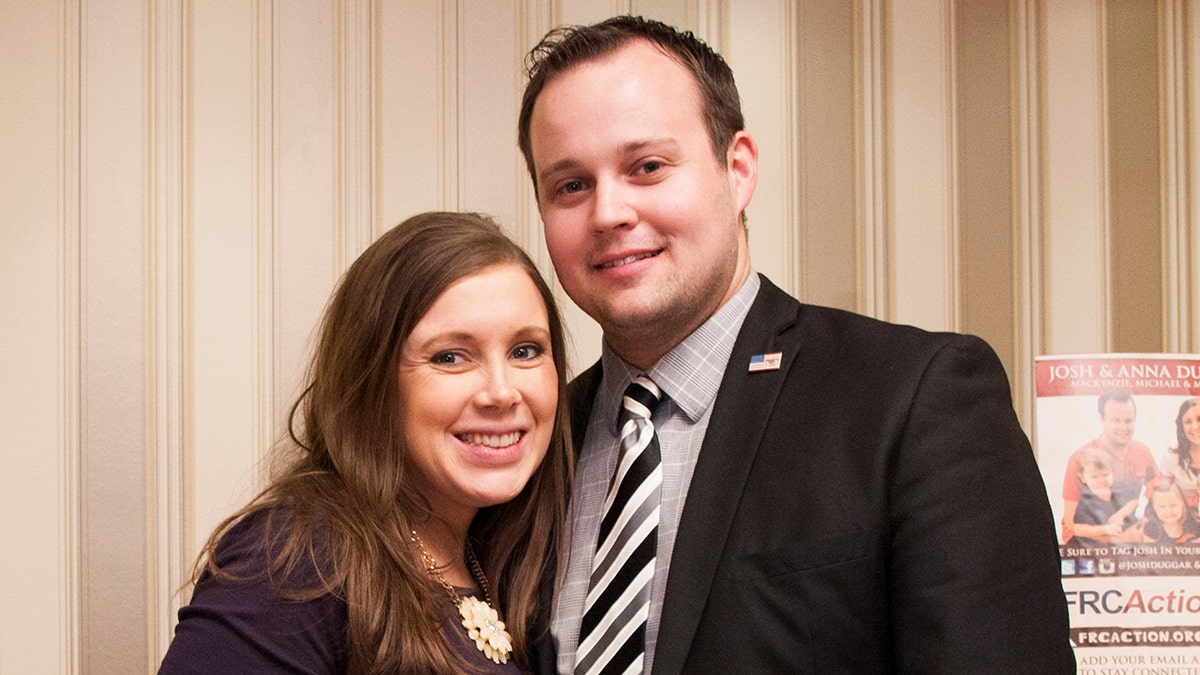 Anna Duggar gave thanks for the many "blessings" in her life including her time with her husband "19 Kids and Counting" alum Josh Duggar in an Instagram post on Thursday.
Duggar wrote the post in a nod to June which she called an "exciting month for our family" and reflected on her relationship with her husband.
ELVIS COSTELLO CANCELS TOUR DATES AFTER UNDERGOING SURGERY TO REMOVE 'VERY AGGRESSIVE' CANCEROUS TUMOR
"June was an exciting month for our family: Marcus, Michael [her children] and I are officially a year older + Josh and I celebrated our 10 year engagement anniversary! The past 10 years have been a wonderful adventure. So thankful for God's redeeming grace and His blessings to us along the way, especially our 5 M's!" she wrote.
'LONG ISLAND MEDIUM'S' THERESA CAPUTO SECRETLY FILED FOR DIVORCE
The couple's relationship has been rocky after it was revealed that Josh was unfaithful to his wife and used adultery site Ashley Madison to cheat.
In 2015, Duggar also admitted to molesting five underage girls including two of his sisters, Jessa Duggar Seewald and Jill Duggar Dillard. He apologized for his behavior, resigned from his job and the show was canceled by TLC.
Last year the couple welcomed their fifth child, Mason Garrett. The couple are parents to Mackynzie Renee, 8, Michael, 7, Marcus, 5, and Meredith, 2. Anna and Josh, both 30, wed in September 2008.