Ann Curry, Matt Lauer take shots back and forth as she claims she reported him to NBC in 2012
Matt Lauer's former "Today" co-host Ann Curry revealed in a new interview that she reported a coworker's claim of sexual harassment to NBC against Lauer in 2012.
Curry told The Washington Post on Thursday that she informed two members of NBC's management team about Lauer after a female staffer told Curry she was "sexually harassed physically" by Lauer.
"A woman approached me and asked me tearfully if I could help her," Curry told the paper, adding that the woman wanted to remain anonymous out of fear of retaliation. "She was afraid of losing her job … I believed her."
She added, "I told management they had a problem and they needed to keep an eye on him and how he deals with women."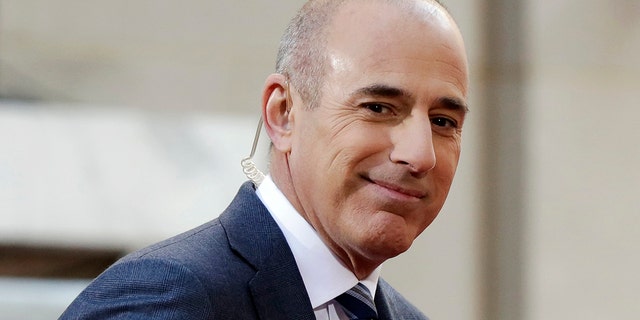 Curry declined to name the NBC employees whom she informed of Lauer's behavior. She reportedly signed a non-disclosure with the network. NBC told the Post they have no record of Curry's warning.
Curry's comments offended Lauer so much, the disgraced anchor issued his first statement since he was fired in late November.
The 60-year-old admitted he was a bad husband and father, but denied any reports of "Abusive actions" on his part.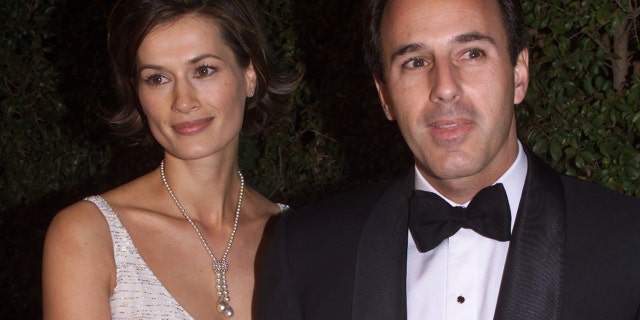 "I have made no public comments on the many false stories from anonymous or biased sources that have been reported about me over these past several months," Lauer told The Washington Post on Thursday. "I remained silent in an attempt to protect my family from further embarrassment and to restore a small degree of the privacy they have lost."
He continued that he felt the need to "speak up."
"But defending my family now requires me to speak up. I fully acknowledge that I acted inappropriately as a husband, father and principal at NBC," he added. "However I want to make it perfectly clear that any allegations or reports of coercive, aggressive or abusive actions on my part, at any time, are absolutely false."
Lauer was fired from his 20-year post as anchor of NBC's "Today" show in November after a former employee he had worked with accused him of sexual misconduct. Since Lauer's firing, several women have come forward, with one claiming he gifted her a sex toy with a crude note and another alleging he sexually assaulted her in his office until she passed out.
The day after Lauer's former "Today" colleagues Hoda Kotb and Savannah Guthrie announced his firing on-air, Lauer issued an apology.
"There are no words to express my sorrow and regret for the pain I have caused others by words and actions. To the people I have hurt, I am truly sorry. As I am writing this I realize the depth of the damage and disappointment I have left behind at home and at NBC," he said at the time. "Some of what is being said about me is untrue or mischaracterized but there is enough truth in these stories to make me feel embarrassed and ashamed. I regret that my shame is now shared by the people I cherish dearly."
Since his downfall, Lauer has moved out of his Hamptons home that he shared with estranged wife Annette Roque and their three children, Jack, 16, Romy, 14, and Thijs, 11.