Ann Curry confirms she will say goodbye to 'Today' viewers Thursday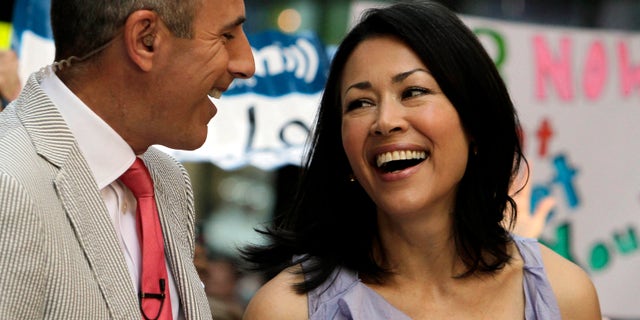 Ann Curry has confirmed she will step down as co-host of NBC's "Today" show Thursday morning.
In an interview with USA Today, published early Thursday, the 55-year-old said it was "going to be a bit of a tough day.
"I'm going to have to tell our viewers. That's what makes me more emotional than anything. I don't want to leave them. I love them. And I will really miss them," Curry said.
Speculation about Curry's departure has been building for months, especially since April, when ABC's "Good Morning America" beat "Today" in total viewers for the first time in 16 years after nibbling away at "Today's" lead for nearly a year.
Sources told the New York Post earlier this week that NBC suits were locked in meetings around the clock to finalize Curry's exit. The network has been negotiating with her over a severance package from her $10 million-a-year contract.
Curry told USA Today that she did not know who was behind the leaks to the media about her imminent departure from the show, but said they had "hurt deeply."
She also denied speculation her exit was because of a lack of on-air chemistry with co-host Matt Lauer.
"You know, Matt and I have had great on-air chemistry for 14 years, been part of the No. 1 winning team for a history-making number of years," Curry said.
"That said, I just finished my freshman year as co-host. In every single co-host's first year, there have been kinks to be worked out, and perhaps I deserve as much blame for that as anyone."
Curry's new multi-year contract with NBC will see her leading a unit covering major news stories around the world, as well as filling in as an anchor on "Nightly News" when required, USA Today reported.