Angelina Jolie Replaced as the Face of St. John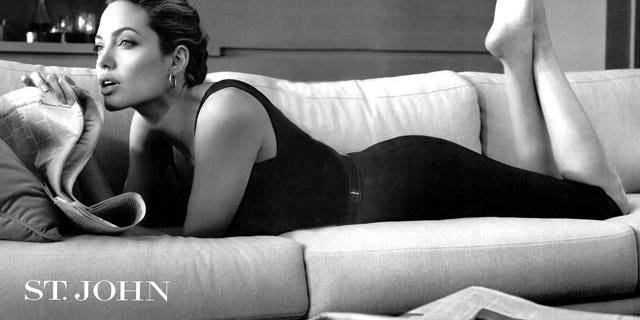 Angelina Jolie will no longer be the face of high-end clothing line St. John.
St. John's CEO Glenn McMahon claims the decision to drop Jolie was made because the company believes the star "overshadowed the brand," Women's Wear Daily reports.
"We wanted to make a clean break from actresses and steer away from blondes and cleanse the palette," McMahon said.
Model Kelly Gray was also dropped from the campaign. Both she and Jolie were replaced by model Karen Elson, who is the wife of musician Jack White of the White Stripes.
The new campaign, shot by photographer Gred Kadel, intends to "show a modern point of view of St. John. We have evolved."
The ads can be seen in the February issues of Vanity Fair, Harper's Bazaar and Vogue, WWD reports.
Click here to read more from WWD.com