Andy Cohen reveals juicy Clubhouse secrets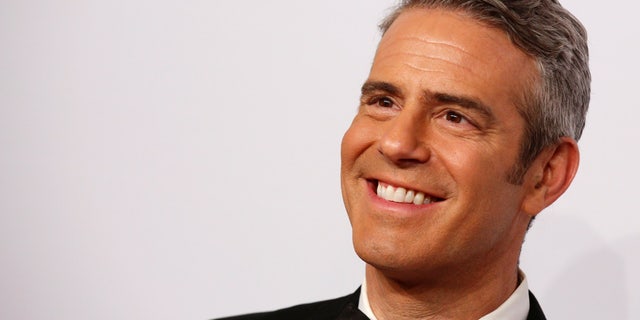 NEWYou can now listen to Fox News articles!
Pasadena, Calif. – Andy Cohen's guests on "Watch What Happens Live" have unlimited access to the bar on-set in his "Clubhouse," but the TV host has yet to run into a situation where a star has gotten totally obliterated, he told FOX411.
"I've worried during the promo, 'Oh no they seem a little lit,'" he said about having guests drink before the show. "And then my control room will say 'No, this is actually quite interesting.'"
But some stars have had a lot to drink, he said.
"Oh my God, how much time do we have? Wow," he said with a laugh. "Rosie Perez, Ricki Lake… Oh yeah, Jussie Smollett and Gabby Sidibe happened recently. Just lit up like a Christmas tree!"
Cohen said being live sets him apart from other late night shows.
"I like being the only ones who are live," he said. "I think it is one of the things that is highly definitional of the show. And just the tone of the conversation I think the things we talk about are not discussed on other late night shows for better or worse, and I love that."
The Bravo star revealed that he has found himself stuck asking stars some uncomfortable questions at times when he wants the series to stay up-to-date with the current news cycle.
"There was some moment with Selena Gomez where I really felt I had to bring up Justin Bieber," he said.
Cohen said pairing his guests together – by featuring two often unrelated celebs during the same broadcast – has made the show interesting.
"John Mayer and Dan Rather was a really good pairing a few years ago that I loved," he said. "We also try to put two unlikely people together… We try to go high-low sometimes. It usually works and sometimes it doesn't."
He revealed it's "fascinating" when the guests don't mesh well.
"We've had guests who wound up hating each other," he shared. "Joan Rivers, on her last appearance on the show… came on with Maksim [Chmerkovskiy] from 'Dancing With the Stars.' Before the show, he had said something that set her off, and she turned to me and made it clear that this was going to be not fun for him. Somehow, he turned it around and it was incredible. But I will tell you, I was schvitzing."
"Watch What Happens Live with Andy Cohen" airs Sunday through Thursday on Bravo.