Amy Duggar talks marriage to Dillon King: 'Our love isn't perfect, but it's real'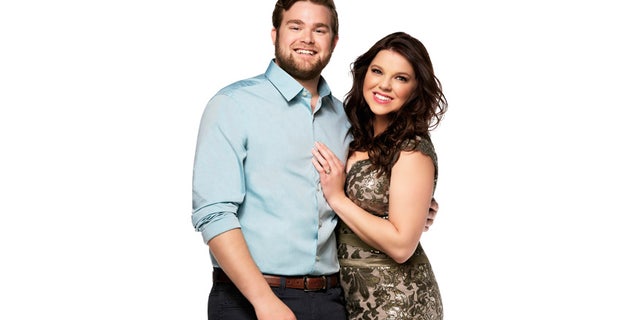 NEWYou can now listen to Fox News articles!
Amy Duggar isn't afraid to be honest about what marriage is really like to Dillon King.
"Our love isn't perfect, but it's real," the 30-year-old told Us Weekly. "We don't try to be anything we are not. We hope to make people laugh and get a sense for who we are as a couple."
The duo's TLC special, titled "Amy & Dillon: Married One Year," chronicles "two best friends in love doing life together" as they celebrate Duggar's 30th birthday, renovate their home, and explore Mexico to mark their one-year milestone.
AMY DUGGAR AND HUSBAND DILLON KING REVEAL WHY THEY'RE IN 'MARRIAGE BOOTCAMP'
"For our anniversary trip we wanted to be adventurous," she explained. "We wanted to really live life to the fullest. So we went zip lining, explored the cenotes, cooked for ourselves, and rented a house in Tulum."
However, the cousin of the famed "19 Kids and Counting" Duggar family admitted it takes hard work to make their marriage work.
"Our first year had its ups and downs," said Duggar. "There were a lot of changes that took place around us. My parents divorced and that really has been a very hard adjustment. We also were friends for so long we really had to learn how to respect each other as life partners."
The couple previously revealed their early troubles as husband and wife in front of cameras on WE tv's "Marriage Boot Camp: Reality Stars." Dillon told Fox News in February their time on the reality TV series wasn't a quest for fame.
"I think the general public and anyone who asks us tends to forget that we're not there to be involved in some show," he explained. "We're there going to therapy and there are cameras catching the therapy."
As for parenthood? In their words, the duo aren't seeking to match Duggar's uncle Jim Bob and aunt Michelle's 19 children.
"I don't think we envision having a huge family," said Dillon. "Amy and I are pretty set on the two or three number. We're not looking for double digits, that's for sure!"
Amy added, "But we do wanted to make our relationship as healthy as it could be. I don't think we want to bring kids into our lives or anything like that until we're as healthy as we possibly can be."
Despite their appearance on "Marriage Bootcamp," Duggar said they're still trying every day to improve their communication.
"I don't know if I will fully know Dill 100 percent, but I'll spend the rest of my life trying to," she said. "I had a very hard time just learning how to express my feelings without storming out and he had a problem with his tone. I'm not gonna lie, it's still something we are continuing to work on."
"Amy & Dillon: Married One Year" premieres on TLC Monday, June 19 at 10 p.m.