American Idol: Lazaro Arbos, Devin Velez Praised for 'Incredible' Performances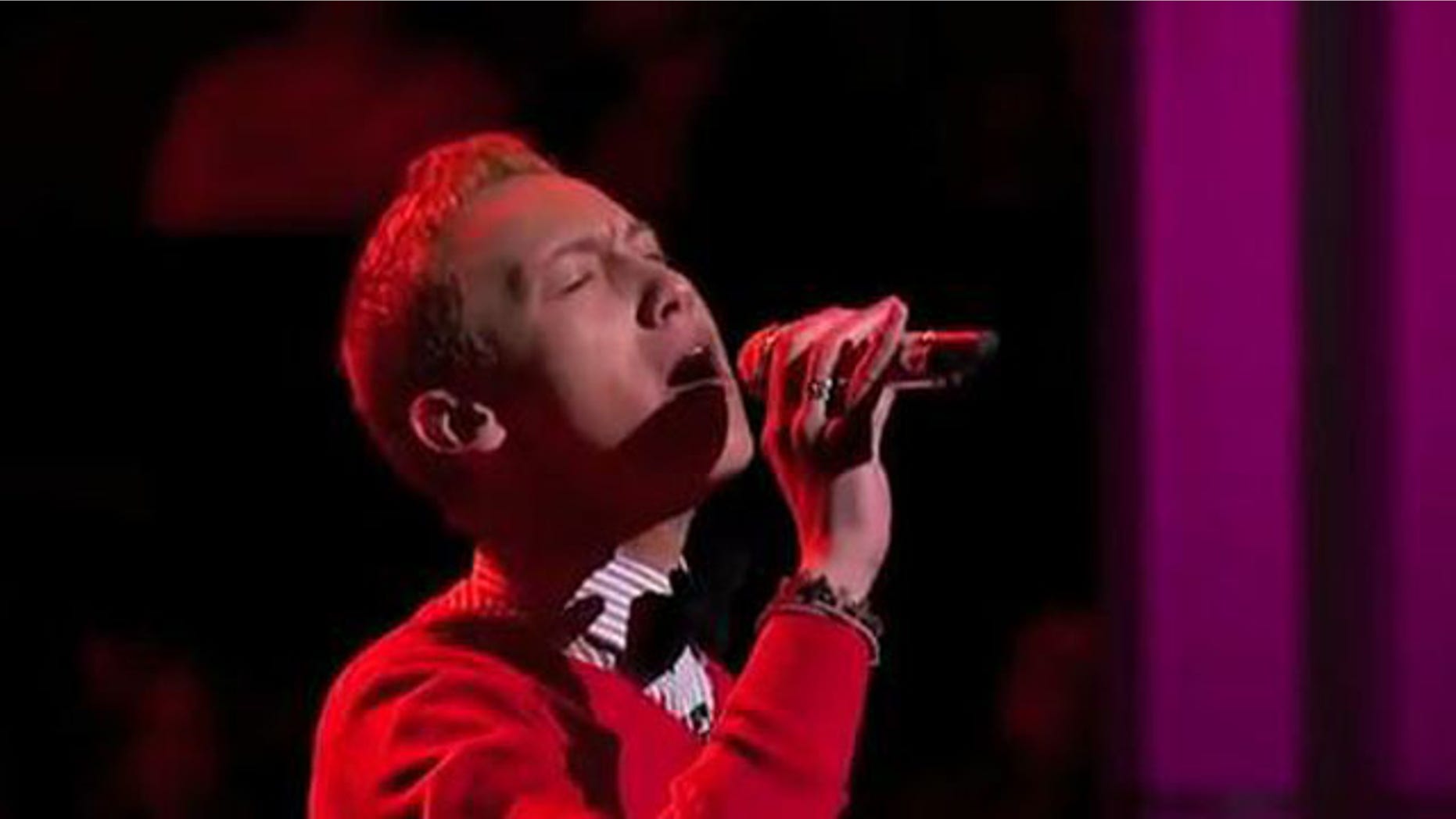 The Latino men were on fire Wednesday night on "American Idol."
Singers Lazaro Arbos and Devin Velez had the judges clapping and on their feet during their performances.
Arbos, who once again stood out for his smooth vocals despite having a severe stuttering problem, left the judges in awe with his rendition of Muse's "Feeling Good."
"This week, America is going to be voting and I think that there are a lot of kids out there that are reaching out to me that are being bullied in school," said Arbos. "I think you just have to get out there and be yourself."
Wearing a sleek white suit, a salmon-colored shirt and dripping with confidence, Arbos took the stage and kept the audience enraptured as he hit every note on point.
"If the audience here is a good indication of America's vote, we are going to be hearing from you very, very soon I think. I love how you connect with people," said country music star Keith Urban.
Pop star Nicki Minaj told Arbos she felt as though he had already gone mainstream.
"Everybody in this theater starts to connect with you as soon as you start singing," she said.
Singer Mariah Carey said she was impressed with Arbos and praised him for throwing himself into every performance he does.
"Despite whatever else may be going on with you and whatever adversity you have going on, you put it to your music and I can relate on many levels," she said. "People are going to love you and what you represent."
The contestants remaining on the show are singing for a chance to be in the Top Five.
Like Arbos, Devin Velez, who has made singing in both English and Spanish his trademark on the show, had the judges smiling.
"The beginning was shaky, but once the camera got away and you got in your zone, man you are such a good, good singer!" Urban said. "You are so gifted, Devin. That was really good."
Velez has consistently given great performances and decided to sing "Somos Novios" by Andrea Bocelli.
"I thought it was 'muy bien, perfecto (very good, perfect),'" said Minaj, sprinkling in a little Spanish. "Congratulations. Kuddos, I think you are stepping into your own. You feel very real and very believable."
The "Idol" hopeful also stood out to Jackson, who told the singer his performance was superb.
"I rarely say this on this show but your tone is one that I really, really like. I love the bravado as well," he said.
Carey, who has been in the music industry for over 20 years, told Velez that for the short amount of time that he has been singing it comes off  "effortlessly and powerful."
"That performance was incredible," she said.