American Idol: Karen Rodríguez Comes Up Short as Selena Quintanilla Pérez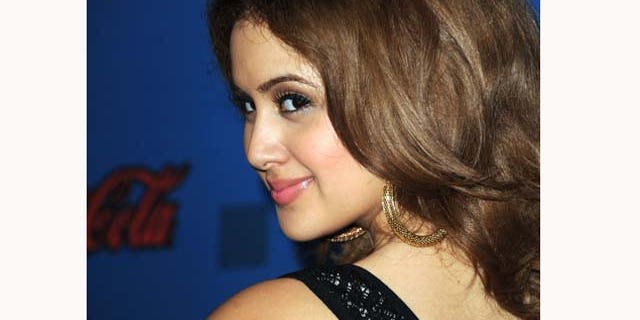 She tried to make the Queen of Tejano music proud.
Emulating the late, great, Selena Quintanilla, Karen Rodríguez took the stage during the Top 13 American Idol performances Wednesday evening, where the contestants paid tributes to their idols.
Rodríguez, 23, is proud to have the Latina Grammy award- winning diva be her inspiration.
"Selena Quintanilla Pérez, she is my favorite artist of all time," recalls Rodríguez on the show. "I actually have some Selena dolls in my room."
As she sang Quintanilla's "I Could Fall in Love With You," Rodríguez struggled with technical difficulties. It sure wasn't one of her best performances.
"I could tell you were a little bit uncomfortable with some of the notes," said Jennifer López, who starred as Quintanilla herself in the 1995 memoir of her life and tragic death.
"You are one of our strongest girls, so I hope you make it to the next week."
Seasoned music producer Randy Jackson, picked up on Rodriguez's discomfort as well.
"It felt like you were fighting the song," he said. "It was a little sleepy for me. I want excitement from you."
Like the Tejano star, Rodríguez took the comments gracefully and elegantly, showing a smile with her head held up high.
American Idol Radio host Ryan Seacrest could not help but ask Rodríguez about her attire. J.Lo was also intrigued by her ensemble.
"Yes, I designed this myself," replied Rodríguez. "It is Selena inspired... J.Lo inspired."
Rodríguez will find out Thursday evening, March 10, if she made the cut.
The Peruvian/Dominican prospect is up against what Jackson has said time and time again, "the best season yet."
"It's anyone's game," J.Lo said. "That's how good everyone is."
You can reach Alexandra Gratereaux at: Alexandra.Gratereaux@foxnewslatino.com
Or via twitter: @GalexLatino
Follow us on twitter.com/foxnewslatino
Like us at facebook.com/foxnewslatino