America Ferrera is returning to TV with a new comedy show, 'Superstore'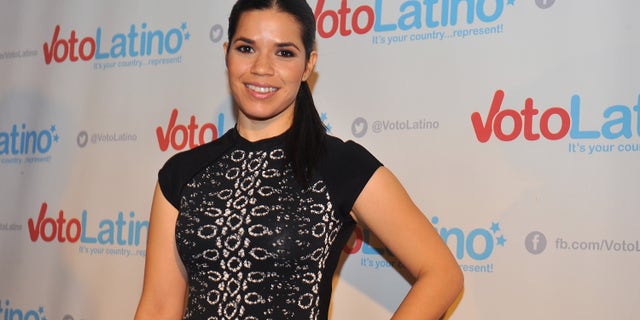 America Ferrera will make her long-awaited return to television in the new single-camera comedy, "Superstore."
The Hollywood Reporter, who first reported the news, said the actress has been offered several roles over the last few pilot seasons but had turned them all down until this new NBC show came around.
Ferrera has not had a series regular role since her mega hit "Ugly Betty" on ABC.
The new show is said to be a "comedy about a disparate group of employees working at a big-box store in middle America," THR said.
Ferrera – who won an Emmy and Golden Globe with "Ugly Betty" – will play Amy, who has been working at the store, Cloud 9, for 10 years as a floor supervisor.
Her character is put off by with Jonah, played by Ben Feldman, but the two quickly bond and fall for each other.
Since "Ugly Betty," Ferrera has been focused on her film career, sharing her voice in "How to Train Your Dragon" and its sequel, along with "X/Y," "Our Family Wedding" and "Cesar Chavez."