Amber Tamblyn hits back after her tweets are called anti-Semitic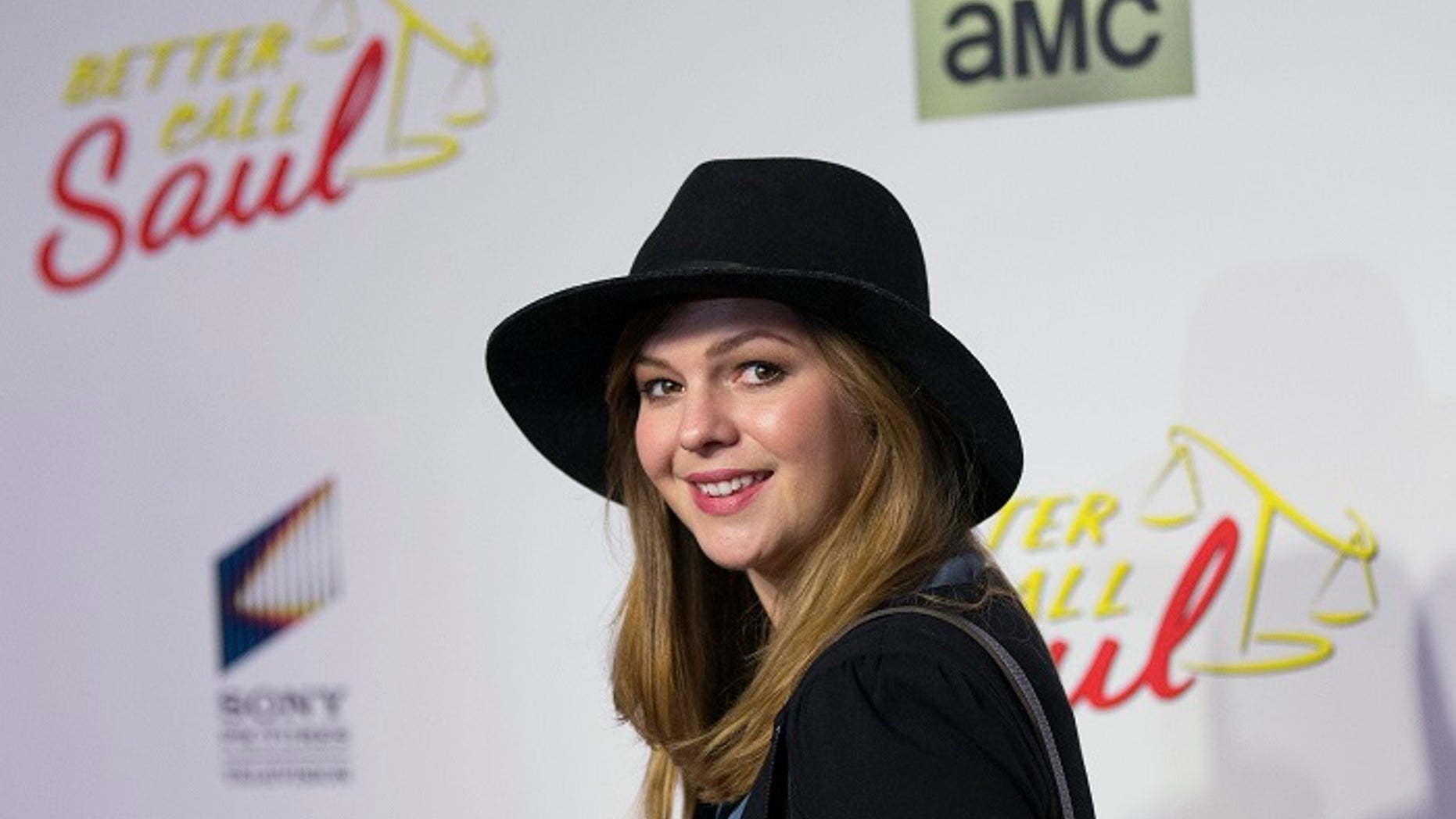 Amber Tamblyn defended herself Monday after social media users slammed her, with some labeling her anti-Semitic, for tweets she posted about Hasidic Jewish men.
Tamblyn tweeted she would "not be bullied or intimidated" by critics accusing her of being anti-Semitic.
"I'll say this once. To anyone suggesting I'm anti-Semitic for identifying a man as Hasidic who hit my daughter's stroller in a crosswalk with a car then rolled his window down, wagged his finger and told me 'Watch where you're going': I will not be bullied or intimidated by you," Tamblyn tweeted.
The 34-year-old actress also responded to a tweet by user Benjamin O'Keefe who said he also has "negative experiences in that community" on a daily basis.
"I'm so sorry to hear this, Benjamin. And I completely agree with you here and will not be silenced or bullied or intimidated by anyone who wants to twist my words into anything other than what it is," she responded.
AMBER TAMBLYN SLAMMED FOR TWEET SAYING HASIDIC MEN ATTEMPTED TO HARM HER FOLLOWING NEAR CAR CRASH
In a series of tweets on Sunday, the actress said a "Hasidic man in a grey van" attempted to hit her and her daughter while they were at a crosswalk in the Prospect Heights neighborhood of Brooklyn.
"If anyone in Brooklyn near the intersection of Washington Ave and Atlantic Ave just saw a Hasidic man in a grey van try to hit a woman and her baby in a stroller as she crossed a crosswalk, honking and touching the stroller with the car's bumper, please DM me," Tamblyn tweeted Sunday. "That woman was me."
Tamblyn thanked supporters for their "kind words" and said she was "fine" after the incident. She also said it wasn't the first time an incident like that occurred.
She tweeted, "But this is not the first time a man from the Hasidic community in NYC has attempted to harm me or other women I know. Any woman riding a bike through South Williamsburg can attest. I hope this guy is caught."
Social media users criticized Tamblyn's tweets that appeared to target members of the religious Jewish sect. Some of her followers said she was making generalizations about a large community of Orthodox Jews.
Tamblyn, a prominent advocate of the Time's Up movement, did not appear to call the police following the incident, according to TMZ.
Brooklyn Borough President Eric Adams also responded to Tamblyn's tweets saying he was "relieved" that the actress and her daughter were "OK."
Tamblyn responded, "Thank you for this, Eric. As I'm sure you know it's a dangerous intersection that needs better monitoring, in my opinion. Not just for safety but for exact reasons like this one."
Tamblyn's encounter comes a day after two children were struck and killed on a street corner in Park Slope, Brooklyn. The driver, a woman who is not a Hasidic Jew, struck a group of people with her vehicle, dragging a stroller for almost an entire block, a witness told the New York Daily News. The children's mothers, including one who is pregnant, were also injured.
Fox News' Kathleen Joyce contributed to this report.