Amanda Bynes arrested for DUI: Most shocking celebrity DUI?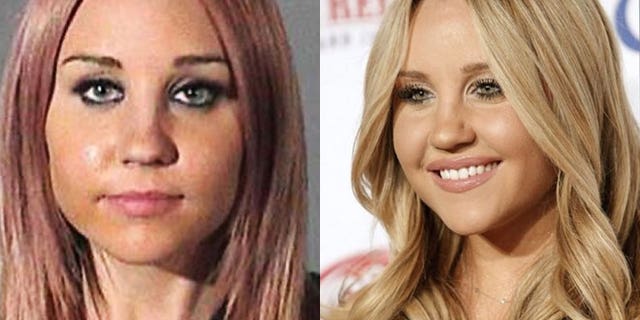 NEWYou can now listen to Fox News articles!
Another former tween star is in trouble with the law. Amanda Bynes, the Nickelodeon cutie later known for her TV series "What I Like About You" and movies like "She's the Man" and "What a Girl Wants," was arrested early Friday morning on a misdemeanor DUI charge, according to reports. Even worse: She collided with a police car.
The Los Angeles County Sheriff's Department tells E! News that a police car was preparing to turn right in West Hollywood at approximately 3 a.m. when the actress, driving a black BMW, allegedly tried to pass and collided with the right rear panel of the cruiser, causing minor paint damage to both vehicles.
SODAHEAD SLIDESHOW: See the most shocking celebrity DUIs.
The officer suspected the 26-year-old actress had been drinking, and arrested her for driving under the influence. Bynes was booked at the West Hollywood Sheriff's Station and bail was set at $5,000 (a booking photo shows the actress with a full head of purple-pink hair). She was released Friday morning without having to pay the bond and issued a citation, meaning she'll report to court later, according to E!
PHOTOS: See the latest celebrity pictures to hit the Internet.
From Bynes to Haley Joel Osment to Heather Locklear, let us know: Who had the most shocking celeb DUI?