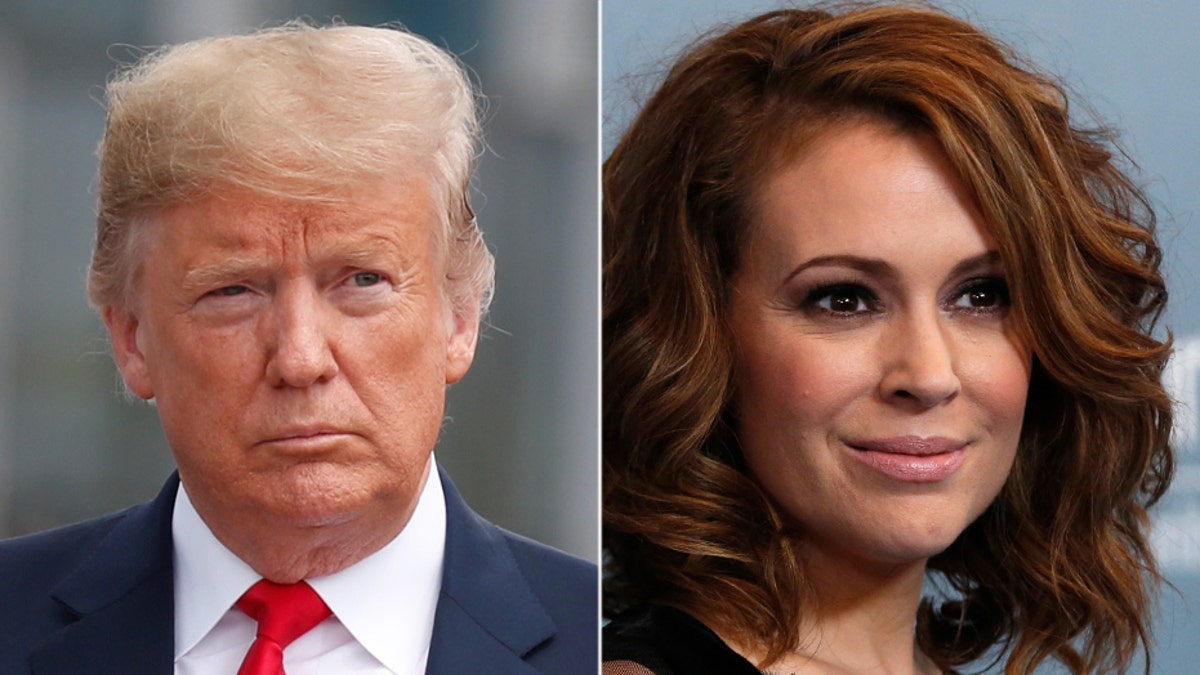 Alyssa Milano blasted President Trump on Twitter Wednesday following a report that U.S. officials opposed a resolution that encouraged breastfeeding at the U.N.-tied World Health Assembly.
Milano, 45, tweeted: "There's nothing this man isn't trying to f--- up. Leave my boobs alone @realDonaldTrump." She also shared a photo of a snippet of the report and a picture of her breastfeeding.
LENA DUNHAM CELEBRATES 24-POUND WEIGHT GAIN WITH SIDE-BY-SIDE PHOTOS: I'M 'HAPPY AND FREE'
The New York Times reported on Sunday that U.S. officials sought to remove language that urged governments to protect, promote and support breastfeeding, along with language calling on lawmakers to limit the promotion of food products, such as infant formula, that can be harmful to young children. The U.S. reportedly threatened to cut trade and military aid from Ecuador, which introduced the U.N. resolution in May.
On Monday, Trump denied the report, criticizing the "failing" New York Times.
IGGY AZALEA SAYS SHE KNEW ABOUT DEMI LOVATO'S RELAPSE BEFORE SHOCKING CONFESSION
"The failing NY Times fake news story today about breast feeding must be called out. The U.S. strongly supports breast feeding but we don't believe women should be denied access to formula. Many women need this option because of malnutrition and poverty," Trump tweeted.
Milano is outspoken on Twitter and has pushed for protests against the NRA following the shooting in Las Vegas that left 59 people dead and the Parkland school shooting in Florida.
Fox News' Brooke Singman and the Associated Press contributed to this report.