Alexander Skarsgard slams 'disgusting' double standard in Hollywood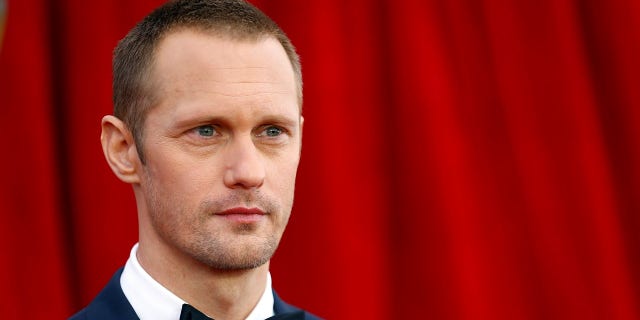 NEWYou can now listen to Fox News articles!
Alexander Skarsgard slammed the "disgusting" double standard in Hollywood and said he is "100 percent feminist."
Skarsgard spoke to Elle UK for the magazine's March issue and said he witnessed his actress friends dealing with the double standards that plague the entertainment industry.
"There is a double standard [in the film industry]. I notice that with actress friends of mine. And it's disgusting. It's not a problem that's specific to Hollywood," he said.
He added, "I think you see this in many professions, where men in power think they're entitled. So these women are very brave to talk about it, and I do believe it will fundamentally change things."
The star said he is "100 percent" a feminist and praised Sweden, his homeland, for being ahead of most countries when it comes to women's rights.
Skarsgard also previously praised his female costars while accepting his Golden Globe for best supporting actor in "Big Little Lies," an HBO show focused on female protagonists.
"I am here tonight because I had the privilege of working with a group of extraordinarily talented women," he said in his acceptance speech.
Skarsgard also opened up to Elle UK about growing up in the spotlight when he was 13 and how it affected his self-confidence.
"It made me feel worthless. I wanted girls in school to like me because I was funny or cute or interesting – that's what you want isn't it? When you're 13? And I guess when you're 40 as well…" the 41-year-old actor said.