Alexa Vega Flaunts Massive Curves Online as 'Machete Kills' Character KillJoy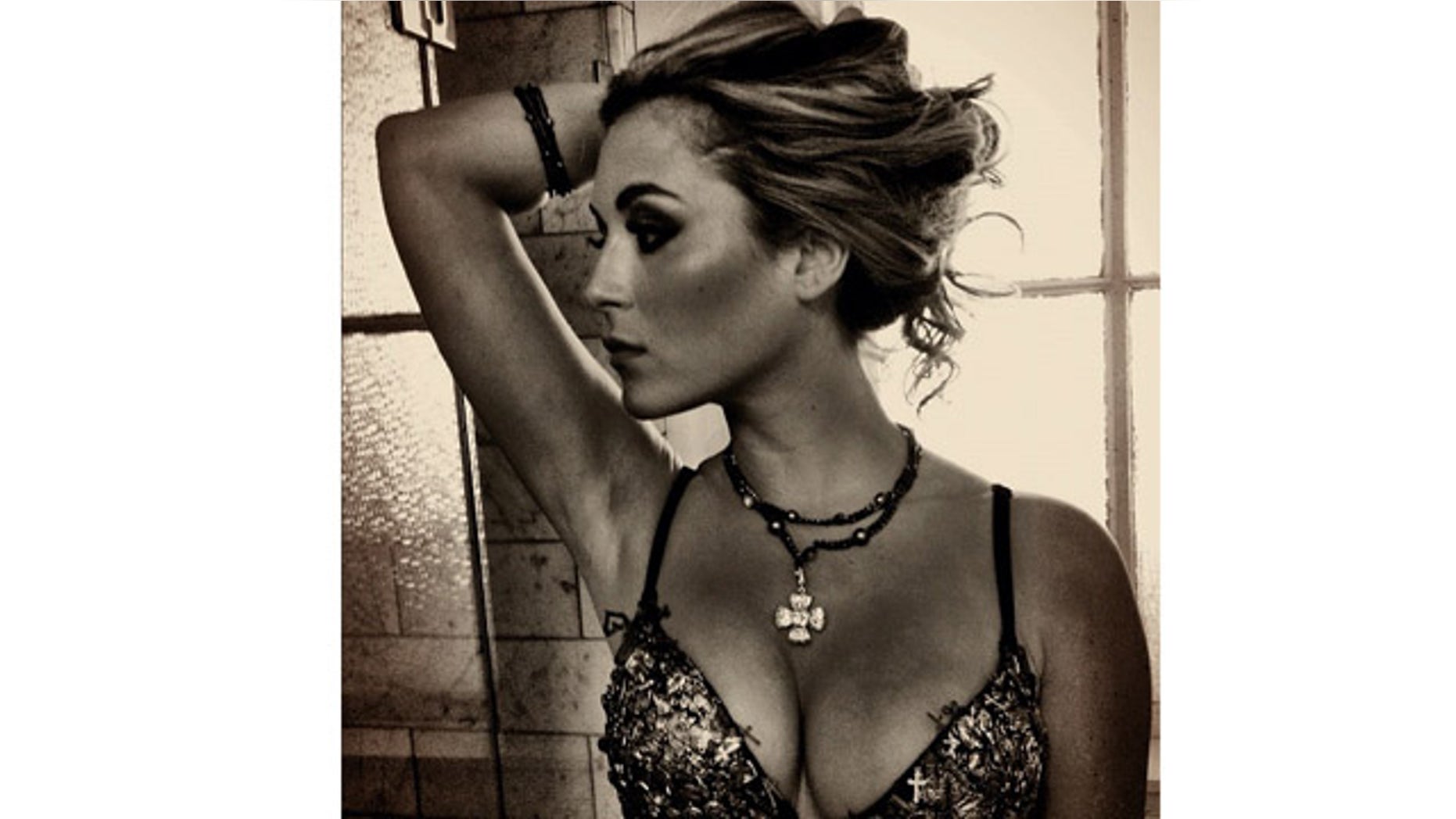 Alexa Vega is flaunting how grown up she is on Twitter.
The actress, who began working with popular director Robert Rodriguez at an early age for the "Spy Kids" franchise, is now starring in Rodriguez's upcoming thriller "Machete Kills," where she plays the role of the sexy, buxom Killjoy.
The Colombian star posted a sneak peek photo of her in character as Killjoy on her Twitter account. She soon had many talking about her curves and plunging neckline, Yahoo! Move Talk reported.
"RR gave the OK for a sneak peek," Vega posted on her Twitter account.
In the black and white photo Vega dons a metal bra which barely contains her um… assets. A heart tattoo is clearly seen in her right underarm. The star is also wearing heavy, dark make-up and bold jewelry.
Vega's fans took to Twitter to express their excitement to see her in Rodriguez's new flick.
Other celebrities which will be joining Vega in "Machete Kills" include "Savages" actor Demián Bichir, Jessica Alba and Danny Trejo. In the film Vega's character works for Madame Desdemona played by fellow Colombian stunner Sofía Vergara.
"Machete Kills" is the second installment to the "Machete" trilogy, which began with a fake movie trailer Rodriguez created for famous director Quentin Tarantino's 2007 film "Grindhouse."
Vega, 23, recently made headlines after announcing her divorce from 36-year-old Sean Covel after a year and a half of marriage, entertainment publication TMZ reported.
"My relationship with Sean was deeply important and formative for both of us," Vega posted on Twitter. "It simply evolved out of a marriage and into a friendship."
Last year Vega sat down with Fox News Latino to talk about her role as Mary alongside Venezuelan actor Wilmer Valderrama in "From Prada to Nada."
The storyline behind "From Prada to Nada": when their father passes away, two spoiled Latina sisters are left penniless and go from living in a mansion in Beverly Hills, to their aunt's more "modest" home in East L.A.
Mary is a party girl, and her sister Nora, played by Camilla Belle, is a law student. Neither speaks Spanish nor cares to know about their culture. Valderrama plays Mary's love interest, Bruno.
Vega, a buoyantly beautiful Latina, said the tone behind the film should also be that as the new Latino generation continues to assimilate into the American fabric, it should not forgot its roots.
"There are many [Hispanics] who don't accept both cultures, they only accept one or the other instead of embracing both. We are hoping that this gives people the opportunity to help teach them you can embrace both," Vega said.