Alec Baldwin's alleged stalker feels like 'hunted animal' and 'in prison'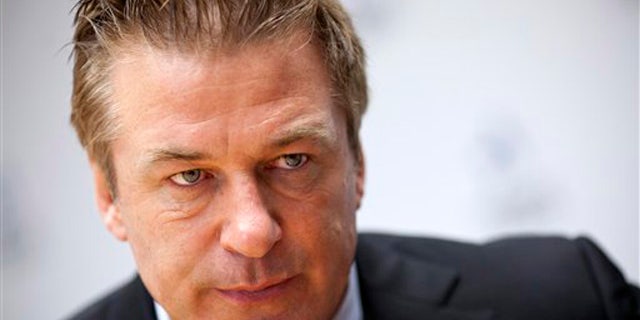 NEW YORK – Alec Baldwin's alleged stalker says she feels like a "hunted animal."
French-Canadian actress Genevieve Sabourin -- who faces five charges, including two for second-degree aggravated harassment of the "30 Rock" star -- told the Journal de Montreal that effectively she is still "in prison."
Sabourin said she was particularly worried about being found by the American media.
"I'm on the run, I'm scared, nothing is clear. I pay for everything in cash so I don't leave a trace. Imagine if the press finds me while I'm on the move, I don't want to turn into Lady Diana on the road," Sabourin told the newspaper in a telephone interview at the weekend.
The 40-year-old was arrested in New York City on April 8 after allegedly trying to gain access to Baldwin's Greenwich Village apartment. She was released without bail after 27 hours and hit the road immediately, hiding out at a Best Western in Nyack for a week.
"I was paralyzed the first days," she said. "When fatigue hit me, the tears came out."
Sabourin claims she shared a physical relationship with the 54-year-old, who admits he took her to dinner twice in 2011. Baldwin said he was trying to help Sabourin snag movie roles in the US, and insisted that the meetings were "strictly professional." The pair met on the set of the 2002 Eddie Murphy flop "The Adventures of Pluto Nash."
But Sabourin reportedly "went berserk" after news broke April 2 that Baldwin was engaged to 28-year-old yoga instructor Hilaria Thomas.
A judge at Manhattan Supreme Court issued a temporary order of protection for Baldwin.
Sabourin is due back in court in New York on May 14. In the meantime she is busy preparing her defense, and retweeting news stories about her plight on her Twitter page.