Alec Baldwin says NBC does not allow 'SNL' to endorse candidates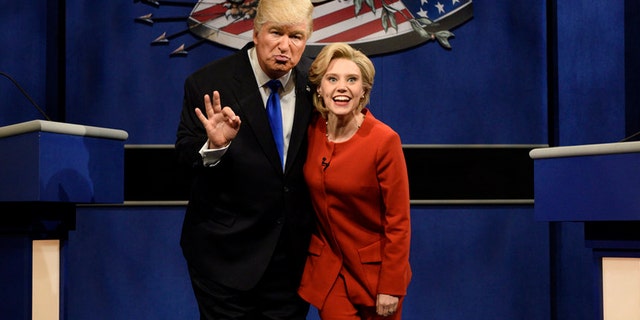 Alec Baldwin says NBC execs killed any attempt by "SNL" to tell viewers who to vote for, following criticism of Saturday's opening, which appeared to mourn Hillary Clinton's loss.
The actor took to Twitter after Time reporter Daniel D'Addario wrote an article about this week's episode, which started with a tearful Kate McKinnon dressed as Hillary Clinton singing Leonard Cohen's "Hallelujah," then stating, "I'm not giving up, and neither should you."
Stephen Baldwin doesn't think Alec Baldwin's imitation of Donald Trump is funny
D'Addario said the show needed to explain why it was mourning.
"How naive you are," Baldwin — who refused to appear on the episode as Donald Trump despite a successful run portraying the president-elect — tweeted back, "'SNL' tell people who to vote for? Don't think that doesn't cross their mind. But NBC execs kill that."
The actor says he won't play Trump again, telling NPR's Brian Lehrer, "I'm trying to shed the [Trump] cloak . . . If you do any kind of comedy . . . there's some degree of appreciation, I think, involving somebody you like . . . I don't hate Trump, but he's not somebody I admire, so it was more difficult."
This article originally appeared in the New York Post's Page Six.