Alec Baldwin already counting days until Trump is out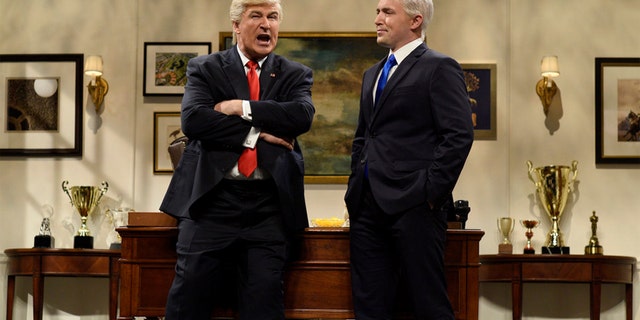 Alec Baldwin is counting down the days until Donald Trump is out of office...before his inauguration.
In a series of tweets late Thursday, the "SNL" star called President-elect Trump "the most reviled candidate in our history."
He also jokingly offered to sing at the inauguration.
Leading up to the election, Baldwin played the President-Elect on "SNL" and Page Six revealed this week they only pay him $1,400 per skit.
The President-elect has also slammed Alec Baldwin's impersonation and has repeatedly called the show "unwatchable." He aslo tweeted, "the Baldwin impersonation just can't get any worse. Sad."
In response to this tweet, Baldwin announced he would stop his impression if Trump released his tax returns.
But this wasn't the first Twitter exchange between the two. Baldwin tweeted a series of angry remarks at Trump after the President-elect called "SNL" "biased" earlier in November.