Alana Stewart: Hollywood honchos 'hypocritical' when it comes to guns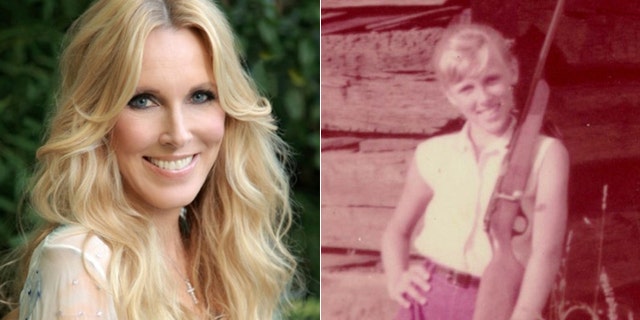 Actress/producer Alana Stewart says she's in the minority in Hollywood when it comes to her views on gun ownership.
"It bothers me when the Hollywood elite are all so against people having guns and want rigorous gun restrictions. But I am friends with a lot of them, and most have armed guards with them or outside their homes," Stewart told FOX411's Pop Tarts column. "And I think that is hypocritical. It's fine to have armed guards, but don't then tell everyone else they can't own a gun."
Stewart, the former wife of George Hamilton and Rod Stewart – and long time best friend of Farrah Fawcett – said she doesn't hire armed protection.
"I sleep with my gun on my bedside table. I live alone; it is my protection and makes me feel safer. I have had to pull it out a few times when I have heard noises at night, but I've never had to use it," she continued, adding that she grew up in a small Texas town and was in awe of her "fearless" grandmother who would head out into the darkness with a gun in hand when suspicious things stirred in the wee hours.
Stewart also has no qualms urging her celebrity friends to consider the work they do and what their industry often promotes.
"All the violence in videos and movies, you can't tell me that that wouldn't influence a disturbed person," she said. "And bad guys will always have guns, and there is no way they would give them up if that became the law."
However, the "Farrah's Story" filmmaker doesn't agree that just anyone should be able to purchase a gun. Stewart is a strong advocate of stringent background checks and encourages particularly younger generations to really "get informed."
"Young people don't really study the facts; they watch the skewed MSNBC and get a primarily liberal education," she said. "They aren't schooled on the other side of the story."
But not everyone agrees with Stewart. Entertainment writer Michael Cohen pointed out that while it may seem hypocritical for Hollywood heavies to call for gun bans when they themselves employ armed guards, celebrities have bigger security risks than the average American.
"I don't believe average Americans need to own a weapon for protection purposes. It's too easy to use a gun out of fear or with snap judgment. But more importantly, as we witnessed by all these mass shooting,s is that guns somehow, someway get into the hands of the wrong people," he said. "Celebrities are more at risk of being targets of violence because they are very much in the spotlight. Stalkers are common for celebs and it's scary. However, instead of armed security, it's about having a team that's proactive and not reactive. It's better to have more security team members with a watchful and thoughtful eye than one guy and a gun."