Adam Levine admits he was a 'bimbo': Which male celeb was the biggest player?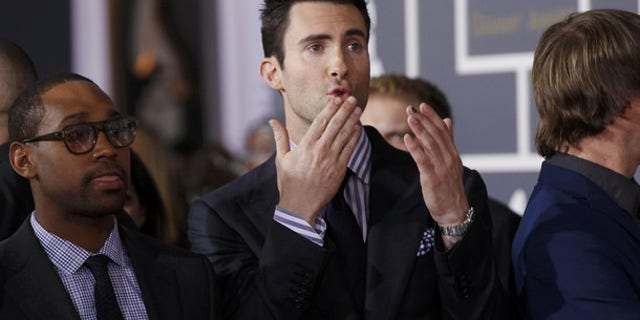 Adam Levine admits that he may have been a "bimbo" in the past -- but when you read his new interview in Details magazine, you can't help but like him anyway.
Calling him "The New King of Pop" (we're not sure we'd go that far), the mag grills the 33-year-old frontman about his love life, music career, hit show ("The Voice") and beef with Christina Aguilera (he admits they "butted heads a little in the beginning," but says they are "totally cool now").
SODAHEAD SLIDESHOW: See the male celebs who've been the biggest players.
Levine, who recently split with his Victoria's Secret model girlfriend, Anne Vyalitsyna, admits that he's "always felt a little misrepresented in the world."
"I felt like people only knew me as a singer who dated pretty girls. A little bit of a bimbo. Maybe I was kind of a bimbo," says Levine, who is rumored to have dated Lindsay Lohan, Kirsten Dunst, Maria Sharapova and Paris Hilton. "I was the music dude that was naked all the time with the girls, and that's fine, no problem with that." (Levine and Vyalitsyna posed nude together for Russian Vogue.)
But he has some good explanations for his boorish behavior. "There's two kinds of men," Levine says. "There are men who are f---ing misogynist pigs, and then there are men who just really love women, who think they're the most amazing people in the world. And that's me. Maybe the reason I was promiscuous, and wanted to sleep with a lot of them, is that I love them so much." That's one way to put it ...
PHOTOS: See the latest celebrity pictures to hit the Internet.
From Levine to Warren Beatty to Tiger Woods, let us know: Which male celeb was the biggest player?