Actress Kathryn Erbe's Alleged Stalker Now Facing Federal Charges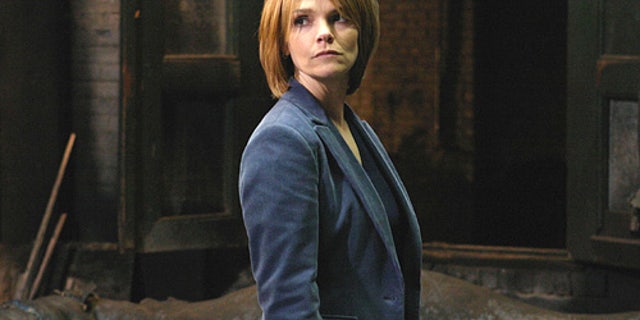 A Philadelphia man is facing federal charges for allegedly stalking "Law & Order: Criminal Intent" actress Kathryn Erbe.
Thirty-six-year-old Charles Nagel was already in custody and facing similar charges in New York City when authorities announced the new charges Tuesday.
According to a criminal complaint, Nagel twice showed up at filming for the show and sent letters and other messages to Erbe.
Nagel was arrested in March after New York City police charged him with harassing and stalking Erbe. Defense attorney Robert Datner says his client may be eccentric but committed no crime.
Erbe has played Detective Alexandra Eames on "Criminal Intent" since 2001.