Actress Janina Gavankar reveals new details of Prince Harry and Meghan Markle's wedding reception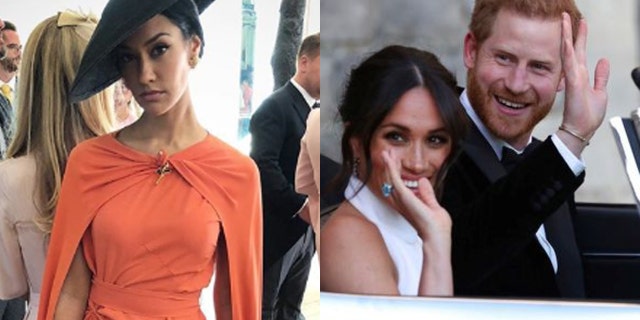 New details of Prince Harry and Meghan Markle's royal wedding reception have been revealed.
On Thursday, actress and close friend of Markle, Janina Gavankar, talked about what it was like to be a guest at the royal wedding in an interview with Town &Country Magazine.
"We all danced until the wee hours. We partied and celebrated and ate sliders at 2 in the morning," the star shared. "It was such a beautiful day and a carefree night, and it was a very powerful day in history. And I think everybody felt it across the world."
The actress also opened up about the new Duke and Duchess of Sussex incorporated both of their respective countries into the reception decor explaining that each table was named after a food that is pronouceddifferently in America and in England.
"Potato, potato, tomato, tomato, oregano, oregano," she said. "It was so sweet. There were so many nods to the beautiful mashup of two cultures."
Gavankar then explained that although the wedding was a world-renowned affair, the private reception was so intimate, "it felt like a small wedding."
"One thing that made many of us giggle was that we could hear the wonderful people outside," the actress said of sitting in St. Georges Chapel during the ceremony. "When the vows were happening, they would cheer, and we could hear them. It was a very quiet chapel. We all followed the Queen's lead. But we could hear everyone cheer and it was so heartwarming. Really, it filled our hearts."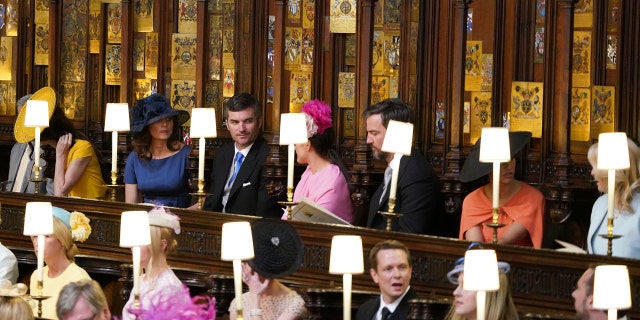 Although the wedding itself was a seemly perfect event, the "True Blood" actress admitted that there were some issues having to do with the royal wedding dress code saying that many of the American guests struggled to find something appropriate to wear.
The "L-Word" star, who donned a unique orange ensemble with a bold, black hat said, "Many of the Americans commiserated over how difficult it was to find dresses that fit all the requirements."
The Palace required women to wear closed-toed shoes, have shoulders covered, a dress that was knee-length or longer and hats were a mandatory accessory.
"We were told pantyhose at some point but many American didn't wear them," Gavankar admitted but scared of breaking the rules, she decided to sport hose under her dress. "I did—I was so afraid of screwing up that I just followed all protocol, but there were some rebels in our group."
But all in all, Markle's friend was glad to experience the monumental event.
"I walked away feeling so confident that these two will put their combined power into the world for good," she said. "They did it apart. They've done it apart their entire lives. Imagine what they can do together."