Abercrombie & Fitch to 'The Situation': Learn to Take a Joke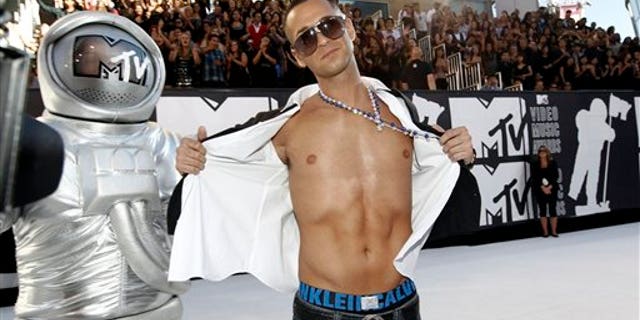 NEWYou can now listen to Fox News articles!
NEW ALBANY, Ohio – Abercrombie & Fitch (A&F) tried to end its ongoing legal feud with Mike "The Situation" Sorrentino by telling a judge that the reality star cannot take a joke.
The American teen apparel retailer asked for the "Jersey Shore" star's lawsuit against the firm over slogan T-shirts to be dismissed because it is protected under a law that allows parody as part of free speech, TMZ reported Thursday.
Sorrentino filed a $4 million lawsuit last month claiming that A&F profited from a false affiliation with him by selling two T-shirts with the phrases "The Fitchuation" and "GTL ... You Know The Deal."
GTL, a phrase commonly used on "Jersey Shore," stands for "gym, tan, laundry" and also appears on merchandise Sorrentino markets on his official website.
A&F -- which Sorrentino said violated his trademarks, used deceptive advertising and misappropriated his publicity rights -- told a judge that he actually has no right to sue.
The Ohio-based firm claims that he does not own the trademarks and said it is protected by First Amendment rights to mock.
Sorrentino is well known on the show for lifting up his shirt to reveal his abs -- and often flashes the A&F logo on the waistband of his underwear.
A&F first irked the 29 year old in August when it publicly offered him "substantial payment to wear an alternate brand," claiming, "This association is contrary to the aspirational nature of our brand."
MTV, which airs "Jersey Shore," branded the request as a "clever PR stunt," and critics pointed out that the firm had been profiting from T-shirts alluding to Sorrentino's nickname and catchphrases since 2010.