Aaron Rodgers spotted with soccer star Marie Margolius after Olivia Munn split, report says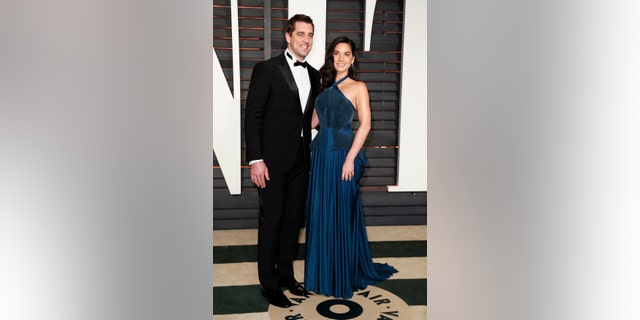 Green Bay Packers quarterback Aaron Rodgers really has moved on from his former longtime girlfriend, actress Olivia Munn.
Rodgers was spotted on a date with soccer player Marie Margolius at the Martignetti brothers' New York City celebrity haunt the East Pole on Sunday night.
"They arrived at around 10 p.m. and seemed to be on a date. He wore a baseball cap and asked for the quietest, most out-of-the-way table possible. His hat was tilted down. It definitely seemed like he wanted to be incognito," an insider told Page Six.
The athletic duo sat close to each other in a quiet booth and feasted on cheeseburgers and monkfish and drank malbec and pinot noir. We're told they ended the evening by sipping espresso and strolling together down the street.
Margolius, 24, is nearly a decade younger than Rodgers, who is 33, and she's much more under-the-radar than his Hollywood actress ex, Munn.
The soccer star is a native of Acton, Mass., and graduated from Harvard University in 2015. She played soccer for Ope IF in Sweden after college.
Rodgers was with "The Newsroom" star Munn for three years before they broke it off in April. At the time, Us Weekly reported that "the big issue is that Olivia doesn't get along with his family. They think she's controlling," a source told the magazine.
Rodgers' relationship with his family continues to be "complicated," even with Munn out of the picture.
It was reported in June that Rodgers still wasn't talking to his family after a rift developed over Munn.
Click here for more on this story from the New York Post's Page Six.