9 things you didn't know about 'Beverly Hills, 90210'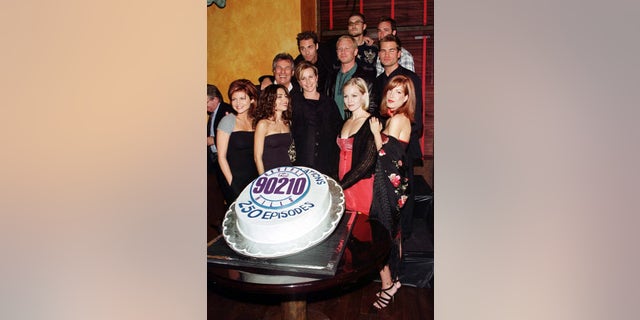 NEWYou can now listen to Fox News articles!
"Beverly Hills, 90210," one of the most popular shows throughout the '90s, ran for 10 seasons thrusting Jennie Garth, Shannen Doherty and Tori Spelling into the limelight.
Darren Star, Aaron Spelling and E. Duke Vincent started a phenomenon with the show about teens in one of the richest zip codes in the country. "90210" spurred spinoffs and launched America's fascination with the upscale lifestyle in Los Angeles. During the show's run, the cast made headlines, but here are some things you may have not known about "90210":

1. Shannen Doherty's audition was a mess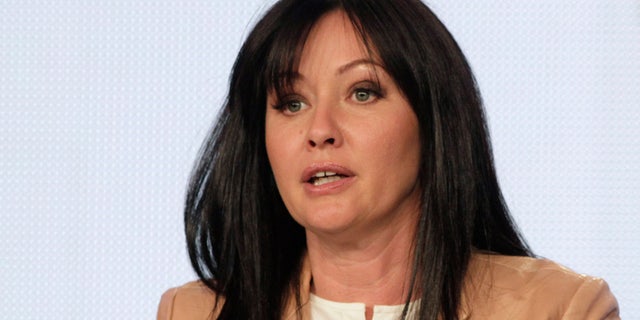 Shannen told the New York Times that her audition for the show was far from top-notch.
"My audition was horrible," she said. "I actually remember walking out and saying: 'I lost that job. I blew it.' And the casting director came out and sort of winked at me and said, 'I wouldn't count yourself out yet, kiddo.' And I was like, 'O.K., whatever.'"
Doherty landed the role of Brenda Walsh.

2. Tori Spelling chose the show over school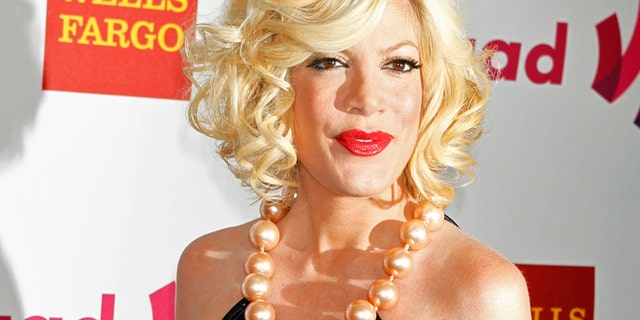 Tori told Entertainment Weekly in 2000 that as the show had continued success, she routinely put off pursuing her college degree.
"Every year I was like, it probably won't go another year. I was going to go to USC, so I deferred a year. Then the show went again. It was like, 'I'll go when I'm done.' Now it's 10 years later and I'm 26."
Tori never got her degree.
3. Gabrielle Carteris lied about her age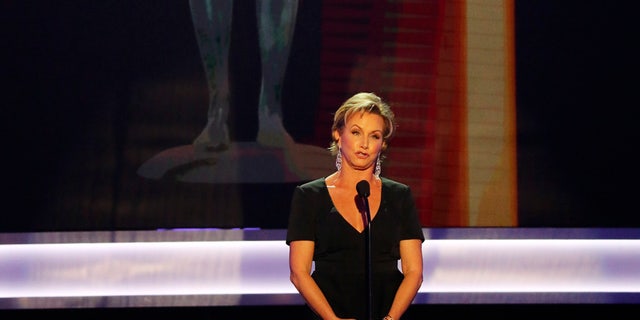 Gabrielle told "Access Hollywood" she fibbed about her age so she could play Andrea Zuckerman. She pretended to be 16-years-old when she was actually 29.
"They didn't know, I lied," she revealed to Access Hollywood. "I actually talked to a lawyer about how could I sign these contracts and lie about my age and still be able to do the show. 'Is it OK?'"
She said her lawyer gave her the green-light, but the truth eventually came out.
"Then a magazine… did an interview on the show with somebody else and they went and asked my agent [my age,] I said, 'I don't talk about my age,' or whatever, they found it in the DMV, illegally. So, then they were printing it and I thought, 'This is it! I'm gonna lose the job, there's no way.' By that time, the show had been on long enough, so it was ok."

4. The wardrobe department had fun with the cast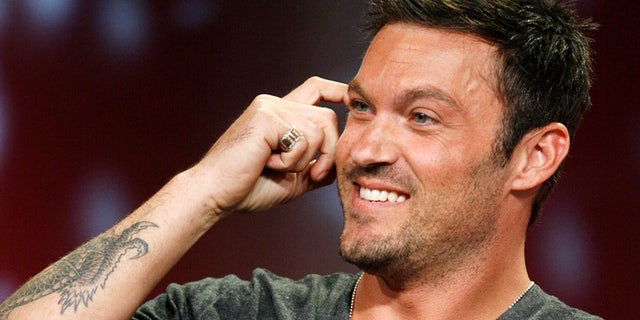 Brian Austin Greene told Details Magazine the show made a point to find the craziest looking clothing.
"I wore clothing that looked like outdoor f---king umbrella material," he said. "I wore pants one time that had lifesavers on them. We had a wardrobe department that thought it was funny, as did I, to come up with the most ridiculous wardrobe."

5. Jennie Garth had 'paralyzing' anxiety from the show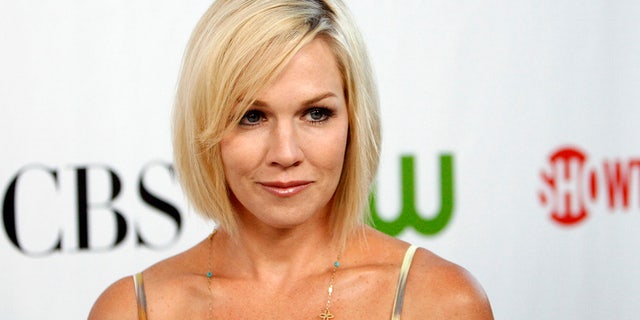 In 2014, Jennie Garth wrote a memoir, titled "Deep Thoughts From A Hollywood Blond," and revealed the show's success made her anxious.
"I felt comfortable—almost comforted—by all of the workers buzzing around me during the day, but after hours, I'd find myself getting anxious when strangers approached me," she wrote. "And so simple tasks, like going to the grocery store, or the mall, or to get gas, became overwhelming exercises in having to be 'on' when my natural inclination was to shut down and not interact with anyone. I… began to suffer a level of anxiety that as, at times, nearly paralyzing. When the panic attacks started to kick in, I became even more withdrawn."
She said at the age of 19 she "stopped going to the movies or clothes shopping or doing any of the other things normal young people do."
In 2012 she revealed she also suffered from anxiety over her divorce from Peter Facinelli.

6. Doherty was always late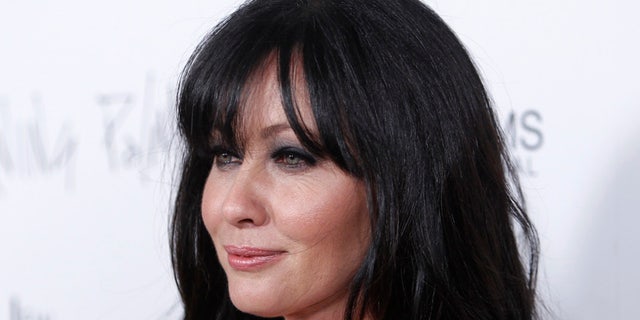 Charles Rosin, former executive producer of the show, told Entertainment Weekly that Shannen wanted to be anywhere but on set.
"She had habitual lateness. Her lateness was appalling, and she had a callous attitude and an indifference. She was clearly not very happy on this show anymore."
Doherty agreed with his statements.
"There was definitely a time that I did not want to be there. I was unhappy. It sounds odd to say that I was on a hit show making a lot of money and I was unhappy, because it makes me sound unappreciative — I wasn't," she revealed to Entertainment Weekly. "It's just that the sacrifice at the time seemed too large to me. The sacrifice of a camera pointed in my face 24 hours a day while I was desperately trying to grow up, to figure out my spirituality, to figure out my boyfriends. I mean, I was a teenager."
Doherty was eventually fired after Season 4 of the show, but now because of her tardiness. She was let go because she cut her hair and producers did not approve the decison.
7. Hilary Swank was supposed to be on "90210"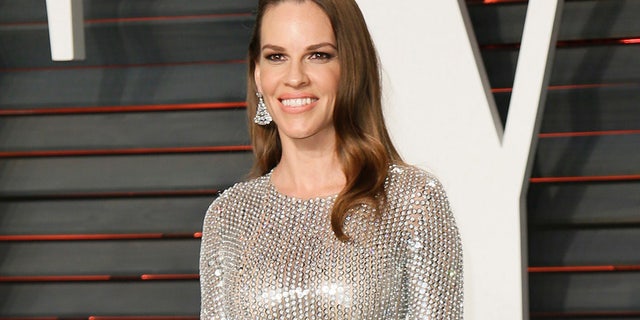 The Oscar winning actress signed on for two seasons of the show, but was then canned after only 16 episodes.
Don't feel too bad for Swank. She went on to land the lead in "Boys Don't Cry," winning an Oscar and Golden Globe for her role as Brandon Teena.

8. The co-stars were getting busy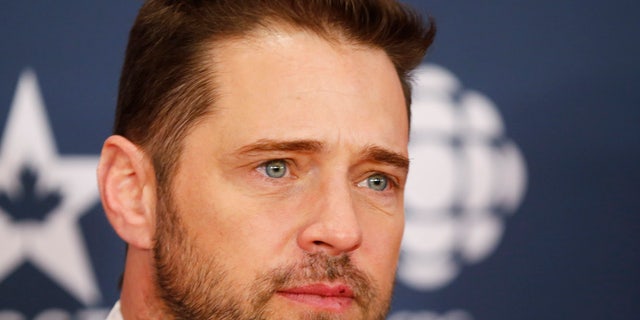 Jason Priestly told The Hollywood Reporter in a 2014 chat that "various combinations of people slept with each other over the years."
Tori Spelling made a similar claim, revealing on her Lifetime show that she had a "summer fling" with a fellow "90210" star.

9. Tiffani's casting caused trouble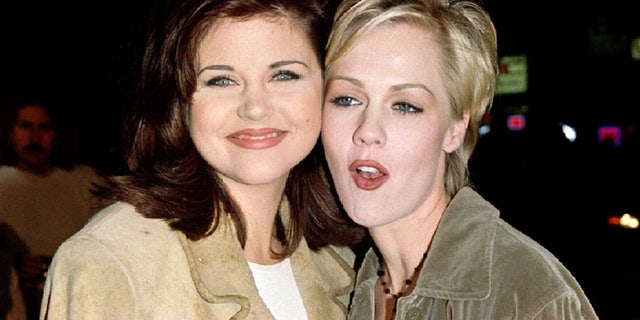 Tiffani Thiessen joined the show after Doherty was let go, but, Writer and Producer Larry Molin revealed her casting wasn't drama-free. Molin said in an interview that Thiessen's boyfriend, cast member Brian Austin Green, didn't want her on the show because her role included lots of steamy scenes with other co-stars.