9 moments of unbridled sexual tension on 'Gilligan's Island'
Three single, able-bodied men in their prime are stranded on a remote, tropical island with two saucy knockouts. What do you think is going to happen? Nothing– at least, nothing sexual. There were, however, a few moments of sexual tension that could not be denied (and we're not talking about the unconsummated relationship between the Skipper and his "Little Buddy").
1. Mary Ann wows the jungle boy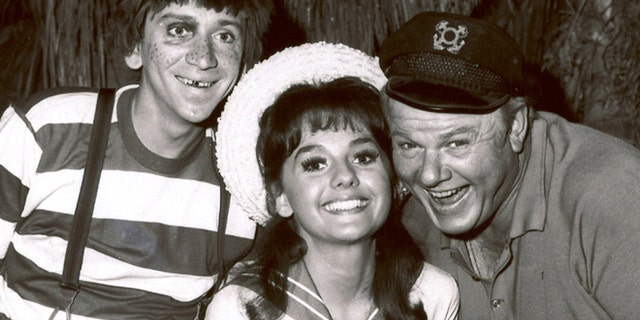 A beautiful, teenaged Kurt Russell–clad in nothing but a leopard-skin loincloth–meets up with a startled, banana-eating Gilligan. Unable to speak English, the "Jungle Boy" followed Gilligan back to camp. Afraid of both the Skipper and Mr. Howell, Mary Ann–who happened to be sporting pigtails and hot pants, used her feminine wiles to coax the boy into their campsite. "She's charmed the little nipper," marveled Mr. Howell. "How'd you do that?" asked Gilligan. "When fishing for boys, the proper bait is girls," replied a knowing Mary Ann. Touché.
2. Slave girl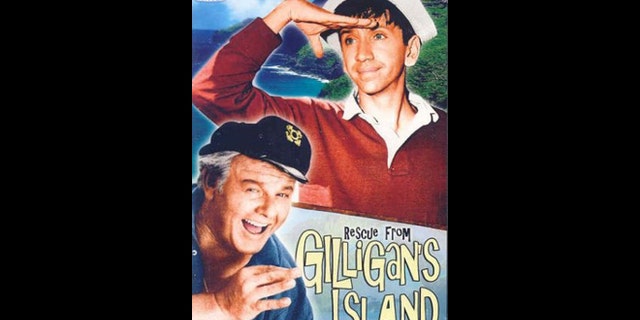 Gilligan saves a beautiful "native" girl from drowning and as a show of gratitude, the "native" offered to become Gilligan's "slave." "You saved Kalani's life," she said, bowing down to her new "master." "Now Kalani your slave." Gilligan, not exactly Christian Grey, is unsure what to do with his new "slave." As Gillian gets a massage from Kalani, the Howells, Ginger and Mary Ann all try to hire her away. "Kalani not work for any one," she said, politely declining all offers. "Only serve my master." Even though there's no sexual role playing between "master" and "slave," Ginger does perform a seductive ceremonial dance for the "natives" in order to save Gilligan from becoming a human sacrifice.
3. Mrs. Howell has the hots for an ape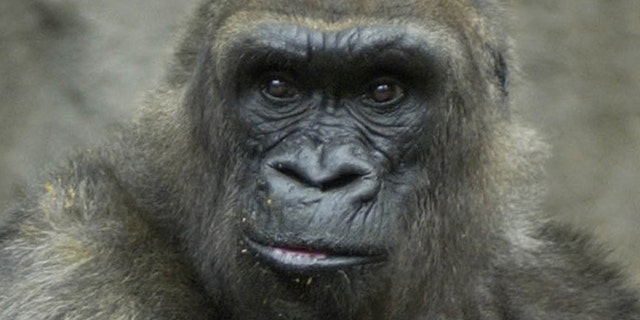 Mrs. Howell never got much attention–romantic or otherwise–from Mr. Howell, so when a dirty ape got his stinking paws on her prized 48-karat diamond brooch in the middle of the night, she (or at least her subconscious) took advantage of the situation. "Darling, you need a shave," Lovey cooed, stroking the beast's hairy chest and smiling with delight. "And you say you never snore."
4. The matchmaker messes up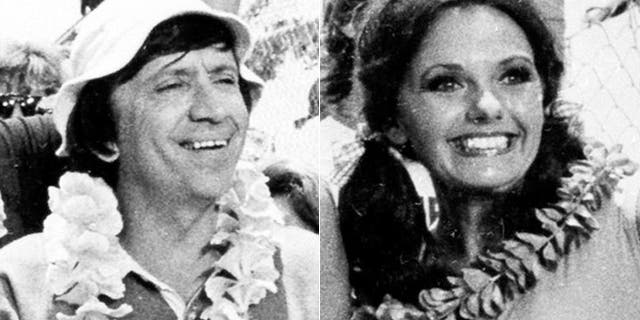 Missing her active social calendar back in civilization, Mrs. Howell decided to play matchmaker. As a sea captain, the Skipper is allowed to officiate weddings, so Lovey gets busy planning Gilligan and Mary Ann's island nuptials. "They're the most perfect match. A little offbeat, of course, but then that's terribly chic." The only problem? Gilligan and Mary Ann won't show "the slightest romantic inclination towards each other." Despite Mrs. Howell's best intentions, everyone on the island stays single–and celibate.
5. Gilligan's mother-in-law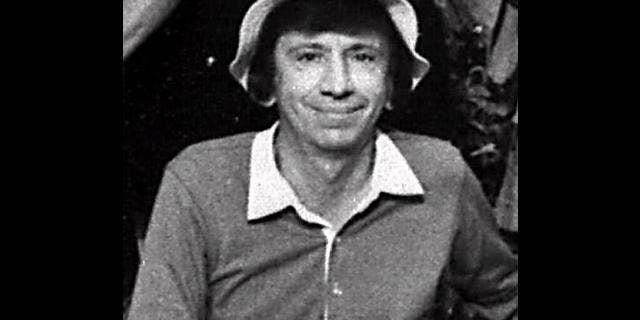 A family of South Pacific "natives" land on Gilligan's Island, and the Rubenesque daughter of the clan immediately set her sights on none other than the isle's namesake. "I want that one for a husband," she said, pointing at Gilligan. "Whatever baby wants, baby gets," said mom. Unfortunately for the "native" girl, no one on the island wanted a woman who weighed over 130 lbs.
6. Beauty is as beauty does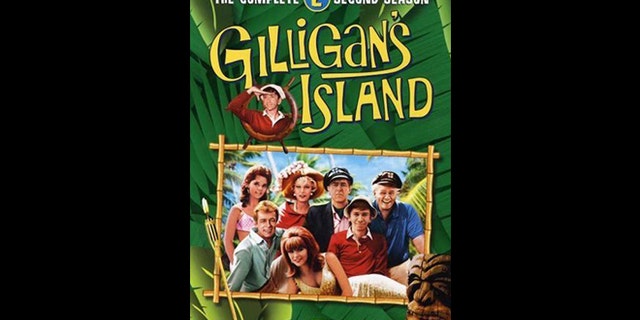 Over a dinner of seaweed and pineapples, the castaways got into an argument over who was the most beautiful girl on the island. The Skipper voted for Ginger, Mr. Howell's on Team Lovey, while the Professor insisted that Mary Ann's "sweetness and warmth" made her the most beautiful. Gilligan, ever the diplomat, remained neutral, which–naturally–necessitated a beauty contest. With non-confrontational Gilligan as judge, he chose a fourth contestant to win the coveted title of Miss Castaway–a monkey.
7. The truth about Mary Ann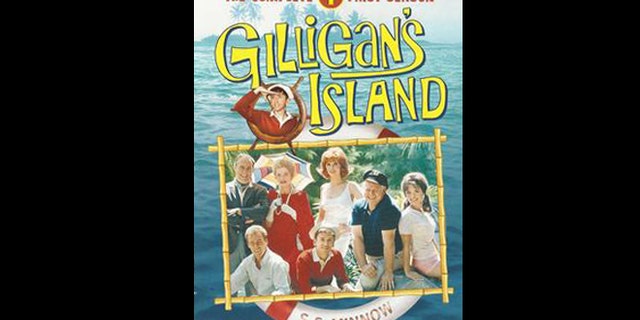 Poor Mary Ann. Thanks to a "cafe society" report on the radio, the Skipper and Gilligan learned that Mary Ann's boyfriend, Horace Higginbotham–whom she faithfully sent a message in a bottle to every day–had married someone else. After a series of miscommunications and a dose of bad mushrooms, it was revealed that Mary Ann never dated Horace in the first place. She had made up the whole romance. "Ginger has so many boyfriends, and Mrs. Howell has Mr. Howell," Mary Ann explained. "I just wanted someone to think I had someone." Sniff.
8. All about Eva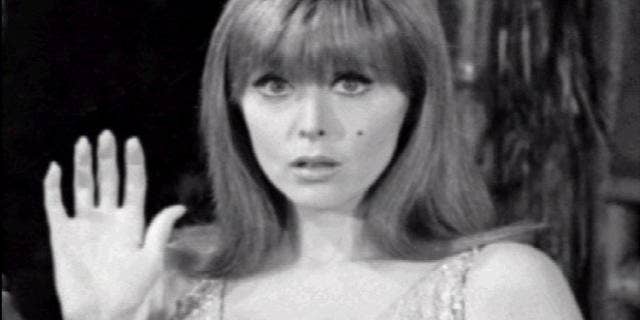 A homely spinster, Eva Grub, arrived on Gilligan's Island with a big problem. "Men don't even know I exist," she cried to the Skipper and Gilligan. "All through school, not a boy ever looked at me." Worse still, Eva recently had a blind date–her first date ever–ditch her with the claim of having a "headache." Miserable and wanting to spend the rest of her life alone, she bought a boat to escape to a deserted island. Instead of taking Eva's boat back to the mainland, the girls decided to give her a makeover. (Seriously?! Did they even want to get rescued?) After removing her glasses, dying her hair and putting on some makeup, Eva–surprise, surprise–looked just like Ginger. But even with Ginger's movie star looks, Eva was not able to seduce Gilligan.
9. Lovey's secret admirer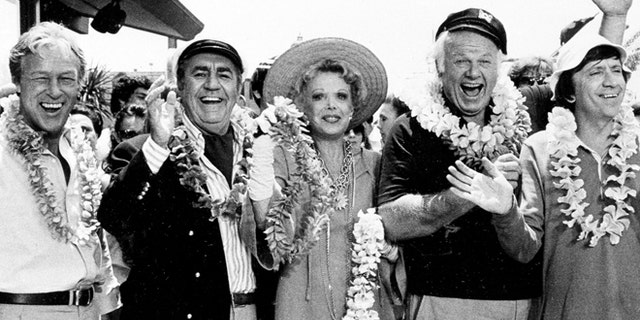 Despite being the only married couple on the island, Mr. and Mrs. Howell slept in separate beds–and Mr. Howell only slept with his beloved teddy bear. One morning, Mr. Howell noticed a note under his wife's pillow. Reading the racy contents, Mr. Howell was shocked. "Lovey! You have a secret admirer!" As it turned out, Mrs. Howell's "secret admirer" wasn't the Skipper, Gilligan or even the Professor–it was Mr. Howell. After sorting out their misunderstanding, Mr. and Mrs. Howell share a kiss under the coo-coo clock in their bedroom–one of the only physical displays of affection ever shown on the series.