9 celebrity ads that backfired
They have the potential to make millions, but when the celebrities choose to jump into the advertising waters, there's always the risk that it could backfire. Here are a few examples of when things went terribly wrong:
1. Kendall Jenner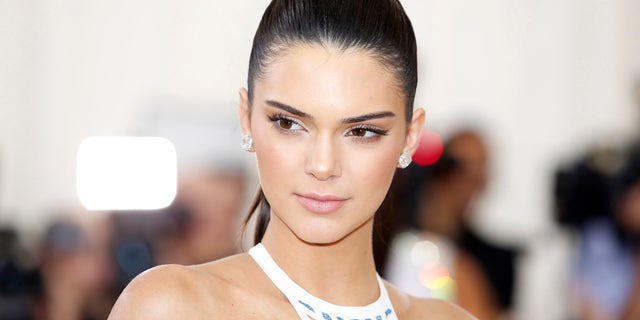 Kendall Jenner's Pepsi ad was pulled after it caused controversy. In the ad, Jenner is seen approaching a police officer and handing him a can of Pepsi as a demonstration carries on.
The ad received a lot of backlash on social media with some charging that it made light of the Black Lives Matter movement.
Pepsi at first stood by the ad stating: "This is a global ad that reflects people from different walks of life coming together in a spirit of harmony, and we think that's an important message to convey."
By the next day, the cola brand changed its tune, and the ad was pulled and Pepsi apologized.
2. Scarlett Johansson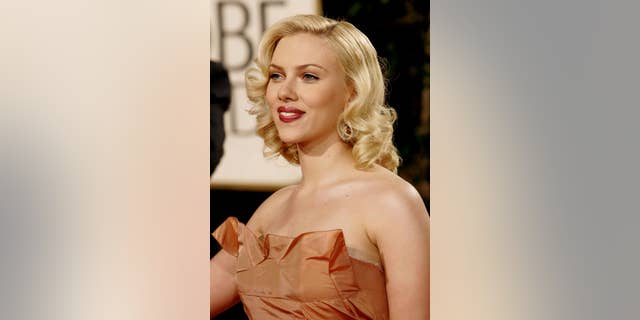 Actress Scarlett Johansson got major blowback from some fans in 2014 after she became a "global brand ambassador" for SodaStream. She also appeared in an ad for the brand.
After it went public that the Israeli-owned carbonation product company operates a facility in the West Bank, some slammed Johansson for working with SodaStream.
At the time of the dustup in 2014, Johansson defended her endorement, telling the Observer, "I stand behind that decision... I was aware of that particular factory before I signed. And it still doesn't seem like a problem – at least not until someone comes up with a solution to the closing of that factory and leaving all those people destitute."
3. Michelle Kwan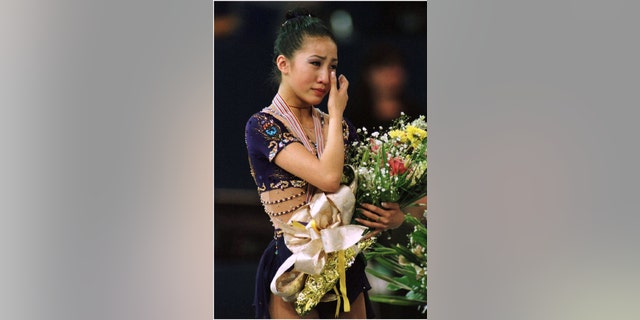 In 2014, U.S. Olympic figure skater Michelle Kwan got into hot water with a Washington D.C. nutrition group who were opposed to her decision to endorse Coca-Cola for the Sochi Games, while also serving on the former first lady Michelle Obama's Presidential Fitness, Sports and Nutrition Council, given its "eat healthy" initiative.
"You can't do a photo-op with the first lady promoting exercise one day and sell disease-promoting sodas the rest of the year," an official from the group said, according to Breitbart.
4. Rachael Ray
Almost a decade ago Rachael Ray did an ad for Dunkin' Donuts.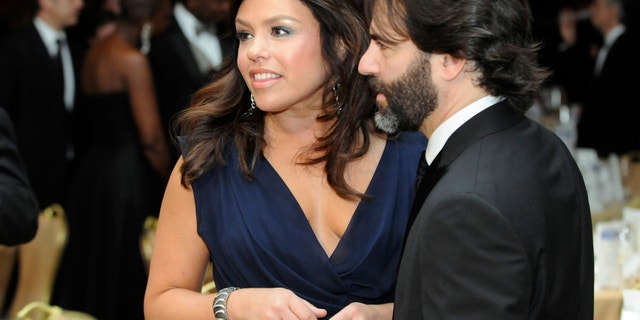 Around her neck, she wore a scarf that many thought looked a similar to a keffiyeh, a piece of fabric often worn by people in Arab countries. A black-and-white keffiyeh was the signature accessory for former Palestinian leader Yasser Arafat.
Hundreds of comments flooded the site condemning the coffee and doughnut shop.
Dunkin' said in a statement, "Absolutely no symbolism was intended." The company then removed the commercial "because the possibility of misperception detracted from its original intention to promote our iced coffee."
5. Ashton Kutcher
In Kutcher's 2012 ad for Popchips, he played a Bollywood producer by the name of "Raj" and used a fake Indian accent. It didn't take long for the company to pull the ad and issue an apology after it caused outrage.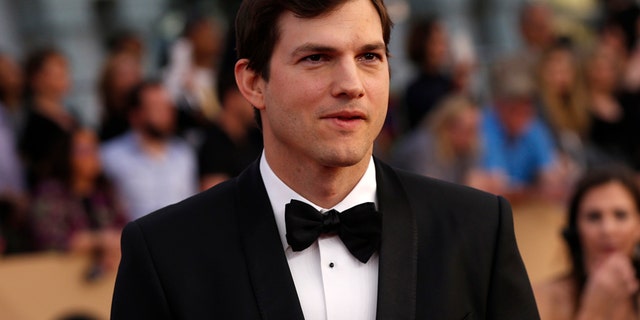 Keith Belling, founder and CEO of Popchips, posted the following statement on the company's website at the time of the incident: "We received a lot of feedback about the dating campaign parody we launched today and appreciate everyone who took the time to share their point of view. Our team worked hard to create a light-hearted parody featuring a variety of characters that was meant to provide a few laughs. We did not intend to offend anyone. I take full responsibility and apologize to anyone we offended."
6. Mary J. Blige
Although it never aired, a 2012 Burger King commercial featuring Mary J. Blige depicted the singer listing the ingredients for the new chicken snack wraps to the tune of her song "Don't Mind."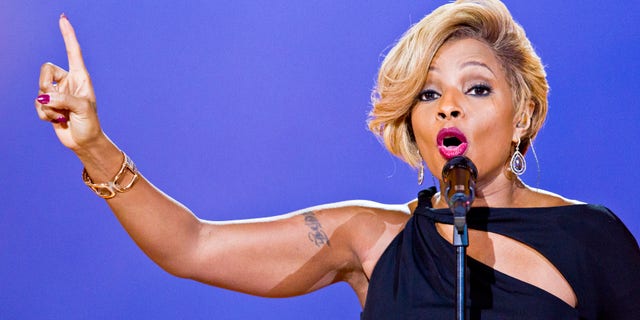 The backlash was harsh. Fans accused the singer of feeding into stereotypes about African Americans and fried chicken, with Blige eventually calling the commercial "buffoonery."
"I understood the laughter and the jokes and the stuff that was happening - you're supposed to do that when something like that happens - but the thing that hurt me is when people were starting to say vicious, negative things that didn't have (anything) to do with that," she said in a statement to TMZ. "It exposed everyone and everything in my life and showed me who my friends are."
Burger King claimed the ad was being pulled due to a music licensing issue and was "unfinished," the Associated Press reported at the time.
7. Rob Lowe
In 2015, the DirecTV ads featuring actor Rob Lowe and his alter egos, were pulled after the National Advertising Division sided with several complaints from cable company Comcast.
The organization recommended that Lowe's signature line, "Don't be like this me. Get rid of cable and upgrade to DirecTV," be removed as it "conveyed a comparative and unsupported superiority message." The watchdog group also found no evidence that DirecTV had "greater signal reliablity," "shorter customer service wait times," and "better picture and sound quality than cable," according to the Los Angeles Times.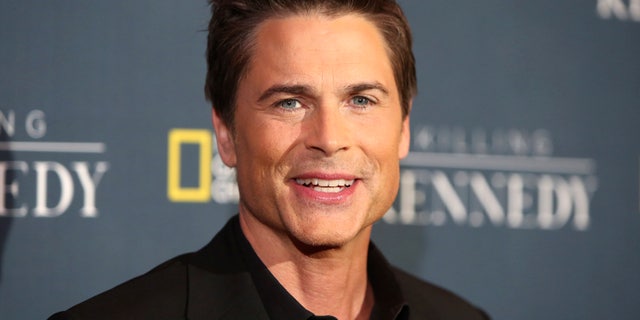 But DirecTV seemed to leave the door open for a possible releationship with Lowe in the future.
"We've talked with Rob about doing something else in the future," Jon Gieselman, DirecTV's senior vice president of marketing, told the Los Angeles Times. "He loves the campaign. He's completely gotten into the characters."
8. Nicole Kidman
Kidman hit some serious turbulence in 2015 after teaming up to do an ad for Etihad Airways.
The Association of Professional Flight Attendants union, which represents 25,000 American flight attendants wrote an open letter to the actress, stating that her alignment with the airline was in conflict with her role as a United Nations women's goodwill ambassador.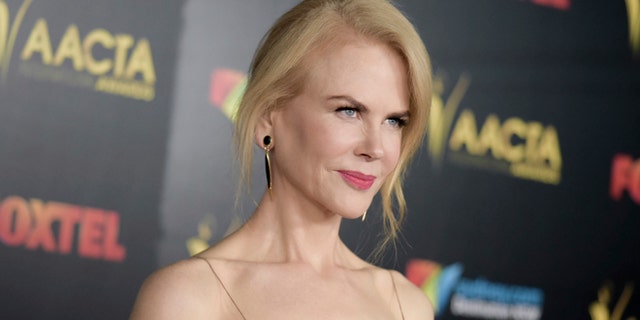 The union called Etihad "a company that the Wall Street Journal has publicly reported 'may fire women if they become pregnant' and forces flight attendants to live in 'confinement' in secure compounds."
The airline rebutted the claims in a statement: "At Etihad Airways, we have become a global, award-winning employer because we value our employees and we treat them with dignity and respect," according to Arabian Business.
9. Gigi Hadid
Hadid's Versace ad had the young model pushing a few boundaries and quite a few buttons.
The ad, shot by famed photographer Bruce Weber, featured Hadid as a young mother of a son and toddler daughter. The boy featured in the campaign looks to be about 4, and given that Hadid was 21 at the time the ad was shot, she would have to have been a teenager when she gave birth.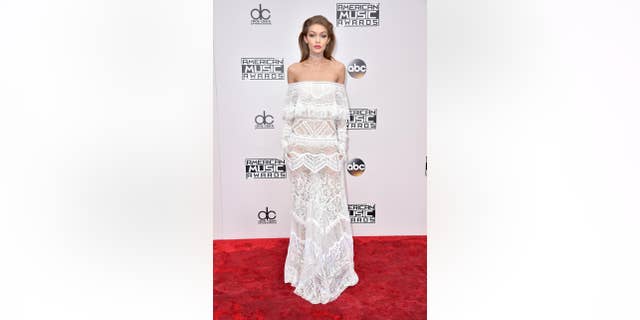 Fans were not in favor of promoting those family values.
Additionally, the toddler in the ad appeared to be chained into her stroller, and given that the children in the ad were seemingly bi-racial, several people took issue with what they interpreted as racist symbolism.
Comments left on the ad posted on Instagram, when it was was released, had people accusing it of being "weird," "appalling" and "offensive."