Will E15 fuel damage your car?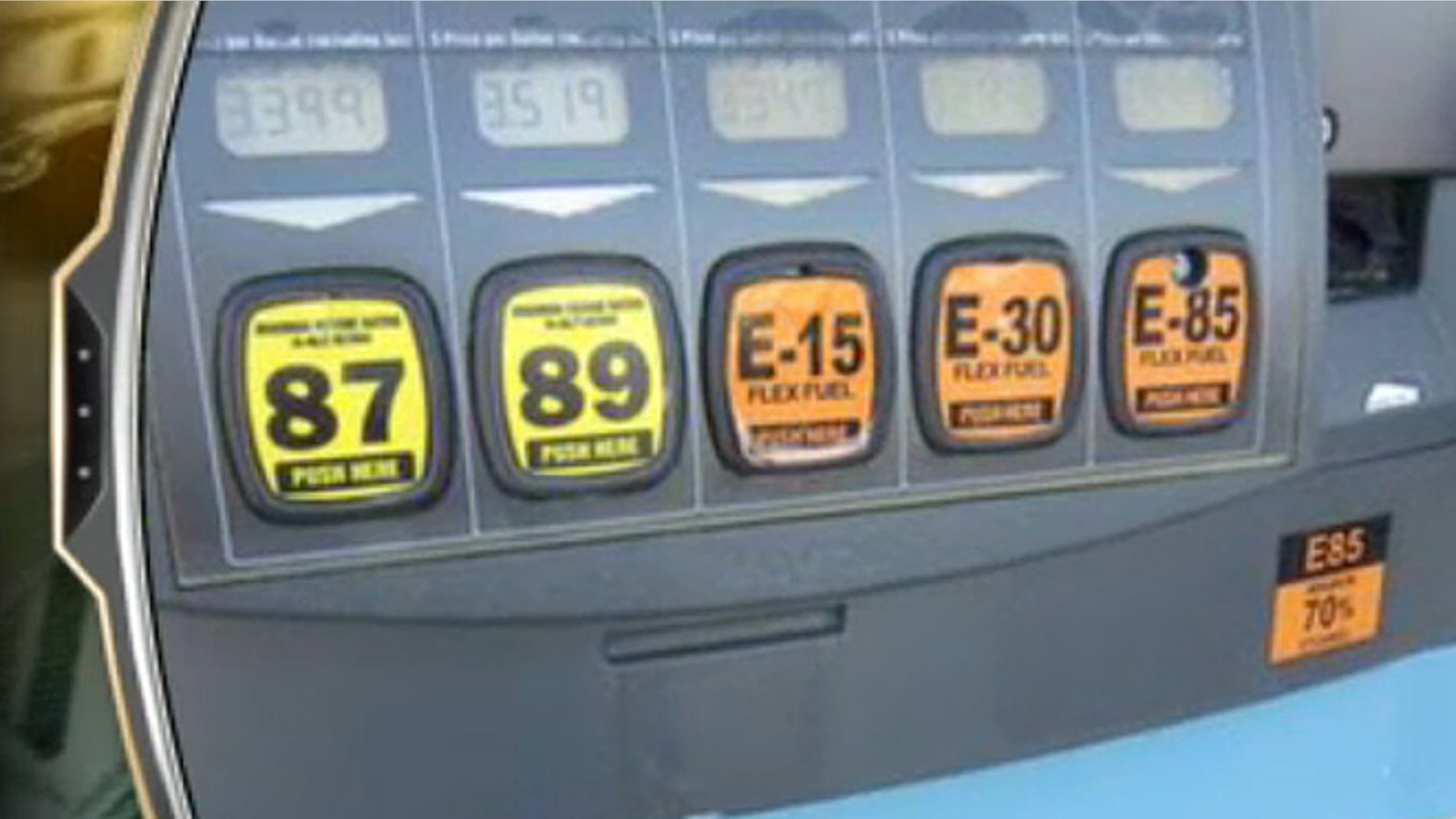 When it comes to ethanol, AAA wants to keep things simple. At least until drivers are better educated.
The American Automobile Association is asking the EPA to suspend sales of E15 gasoline because a survey of its members found that 95 percent of them don't know what it is and could unknowingly damage their cars as a result.
E15, a mix of 85 percent gasoline and 15 percent ethanol, was recently approved for sale by the EPA as a way to increase the use of renewable fuels, but it comes with a caveat.
While E10 (a 10 percent ethanol blend) is approved for nearly all gasoline-powered vehicles, by law E15 can be used only by cars and light trucks from the 2001 model year and later, because it could have an adverse affect on the engines and emissions systems of older vehicles. According to the Renewable Fuels Association, 62 percent of the vehicles on the road today are cleared to use it, and regulations require pumps dispensing E15 to be clearly labeled with this information, but AAA thinks more needs to be done.
In a statement, AAA's President and CEO, Robert Darbelnet wrote that "the sale and use of E15 should be suspended until additional gas pump labeling and consumer education efforts are implemented to mitigate problems for motorists and their vehicles," adding that "consumers should carefully read pump labels and know their auto manufacturer's recommendations to help prevent any problems from E15."
According to the Alliance of Automobile Manufacturers, those problems could include engine damage caused by the corrosive ethanol, even in the late model cars that the EPA says are good to go. The organization, which represents 12 major automakers, including Ford, GM and Chrysler, says its own long-term durability tests found that E15 could cause a host of issues for even newer cars, including misfires, increased emissions and costly damage to engine components like valve stems and cylinder heads.
Its members seem to agree.
Only flex-fuel vehicles designed to burn fuel blends that contain up to 85 percent ethanol, 2013 model year Fords, 2012 Model year GM cars and Porsches built since 2001 are specifically approved by their manufacturers to use E15. BMW, Chrysler, Nissan, Toyota and Volkswagen have already said that their warrantees will not cover E15-related damage, while eight others, including Ford and GM, say E15 use may void coverage on unapproved cars. That leaves just 12 percent of the vehicles on the road fully compliant with E15, according to the Alliance.
In July, a service station in Lawrence, Kansas, became the first in the nation to offer E15 and AAA says that only a handful of stations have followed suit, mostly in Corn Belt states, so it wants the EPA to act now before the fuel is widely adopted.
Although EPA has not responded directly to AAA regarding the request, it has issued a statement saying it shares the association's concerns over E15 awareness, but that the labels "will help ensure consumers are aware about which vehicles are approved for its use."
The head of the Renewable Fuels Association was less diplomatic. According to the Detroit News, the Association's president and CEO, Bob Dinneen, accused AAA of being the back pocket of the petroleum industry, saying that "the fact is E15 has been the most aggressively and comprehensively tested fuel in the history of the agency."
The EPA regulation does not mandate the sale of E15, but simply allows it. According to a report in the Wall Street Journal, many serviced station operators are taking a wait and see attitude before investing in the infrastructure needed to supply it.
In the meantime, you don't have to travel to the Midwest to see what E15 is capable of in the right machine. Just tune into the Daytona 500 in February. NASCAR's Sprint Cup cars have been using the fuel since 2011. With the full support of their manufacturers, of course.