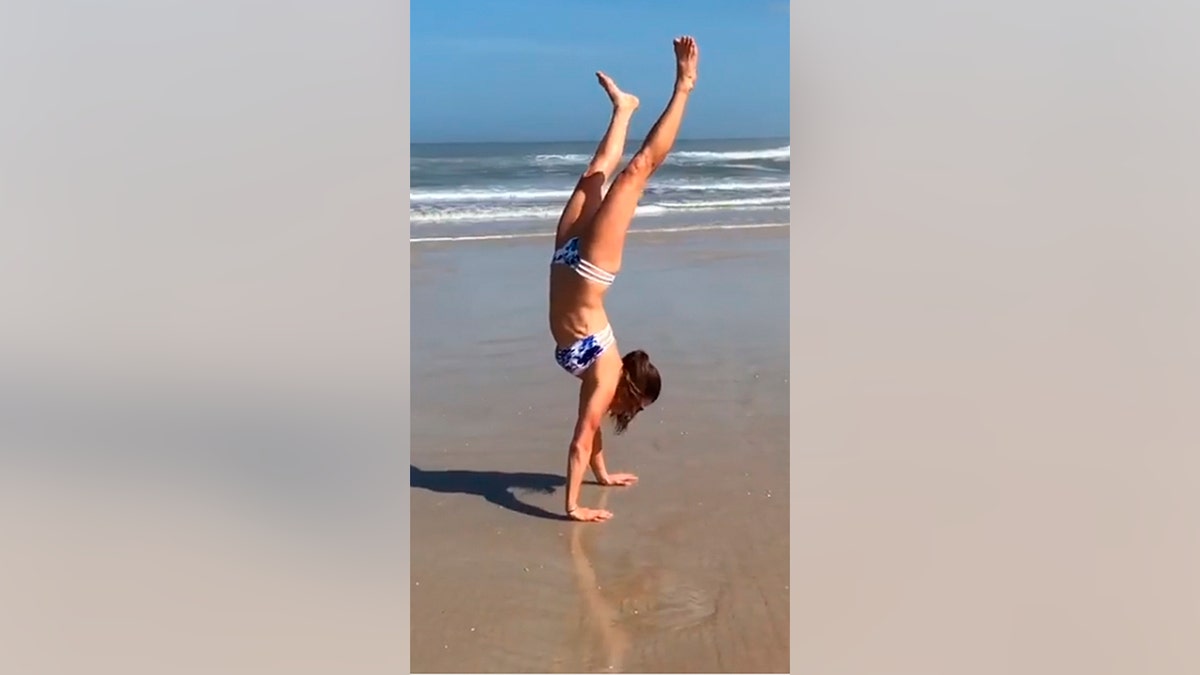 It looks like Danica Patrick is willing to stand on her hands, if not her head, to win her last NASCAR race.
The GoDaddy-sponsored Chevy driver hit the beach near Daytona International Speedway on Tuesday to work on her upper body strength ahead of this weekend's Daytona 500 and posted a video of herself "racing down Daytona beach" while doing an epic handstand walk.
The fitness guru and a workout partner then turned themselves into "sweat angels" at the gym after a workout.
Patrick is retiring from NASCAR after Sunday's race and will have to make her way up from the 28th qualifying position if she wants to take the checkered flag that has eluded her for her entire stock car racing career.
Regardless of how she does in Daytona, Patrick plans to hang up her helmet for good after one final shot at an Indy 500 victory this May.