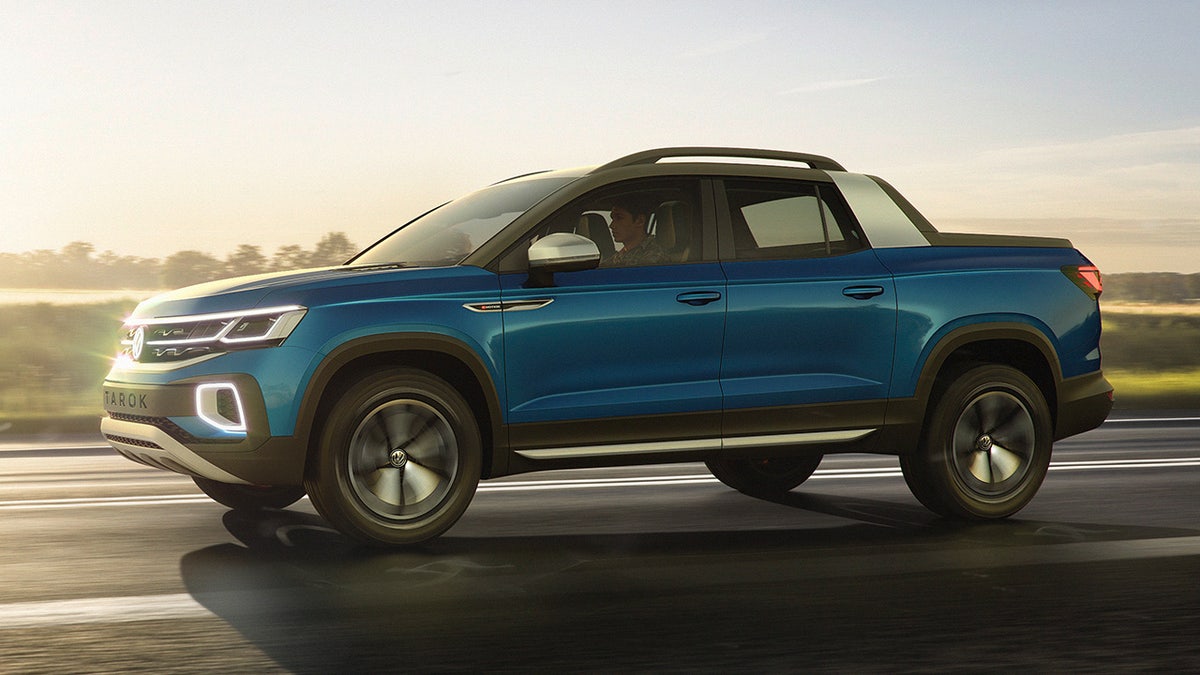 Volkswagen has unveiled a new small pickup with a transformable bed that can turn the little truck into a long-item hauler.
The Tarok has a flip-down wall behind the rear seats that extends the length of the bed from less than four feet to over six when the seats are folded and nine if the tailgate is also opened.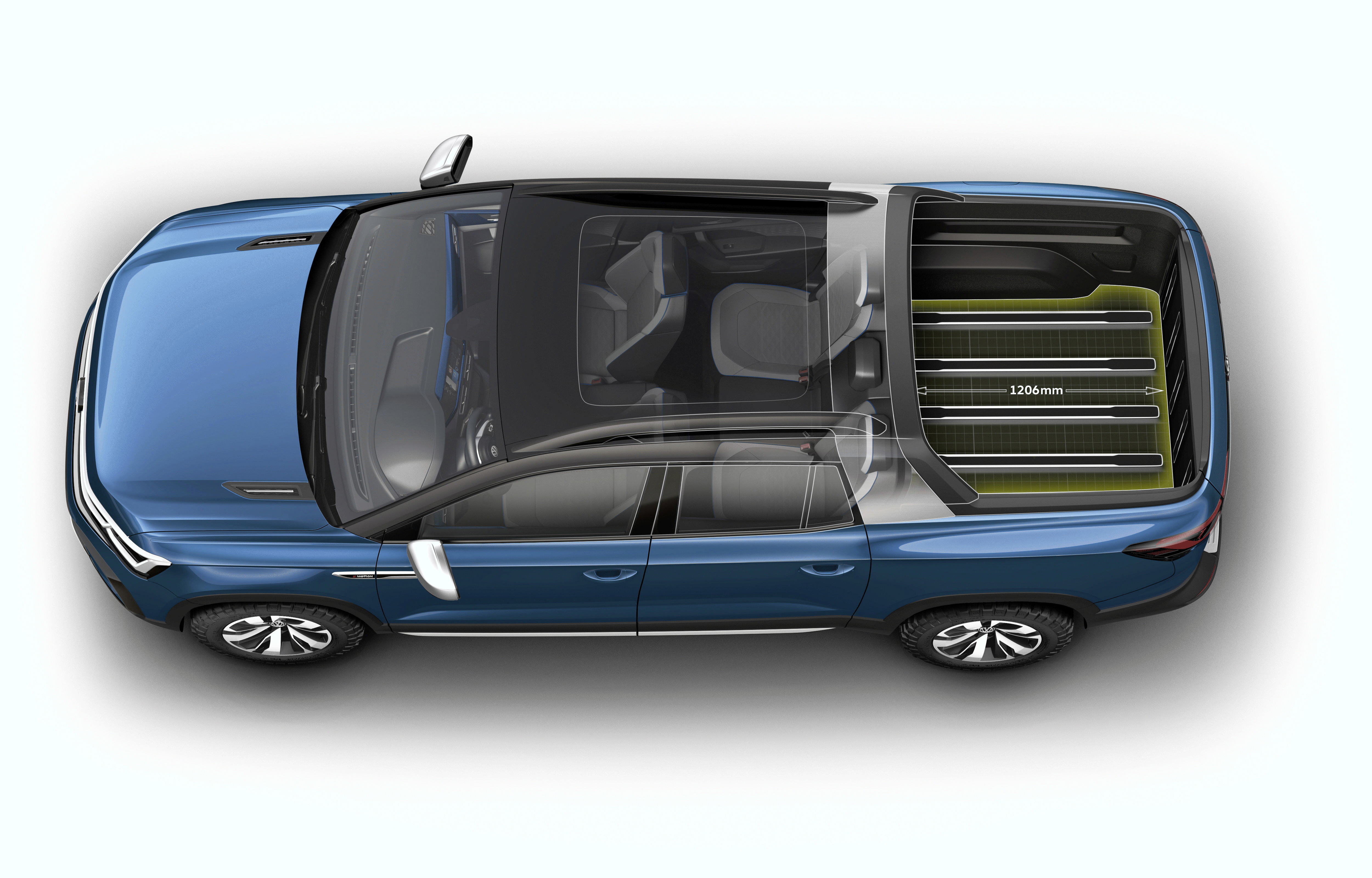 The idea has been seen before on the discontinued Chevrolet Avalanche, which also allowed the removal of the rear window. The unibody Tarok's glass is fixed, so any lengthy loads need to slip under it.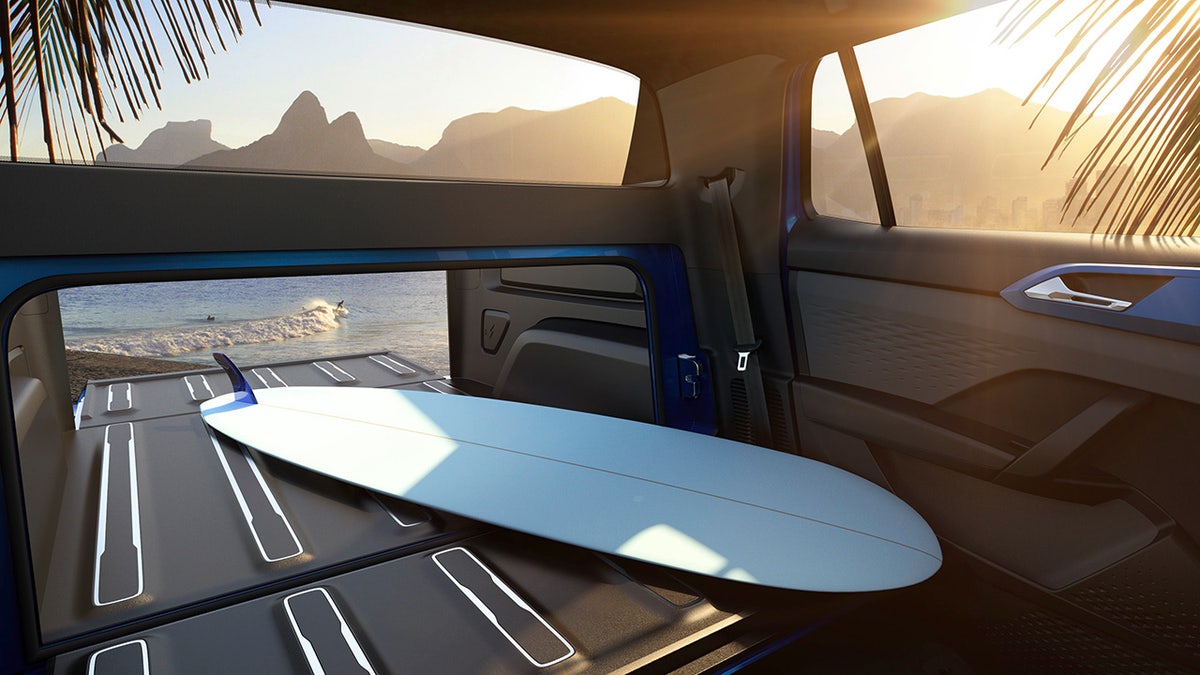 VW is positioning the Tarok as a lifestyle vehicle, so it's thinking more along the lines of surfboards and skis than stacks of sheetrock.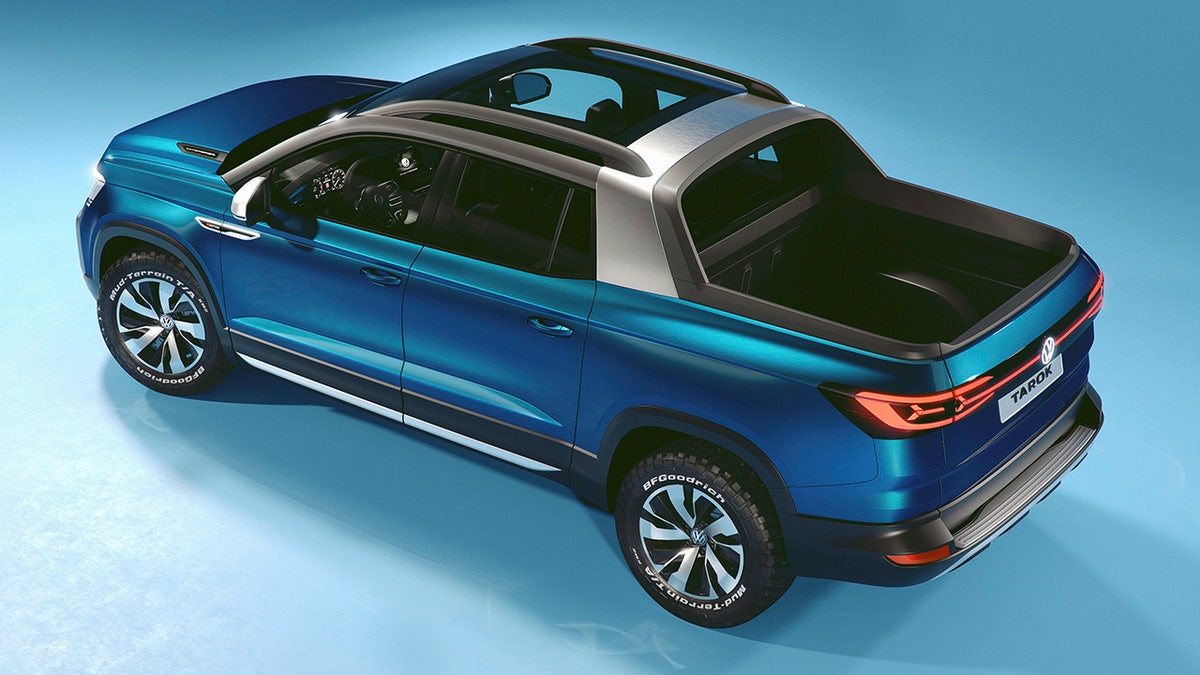 The all-wheel-drive crew cab debuted at the Sao Paolo International Motor Show as a concept, but VW says it is set to go on sale nearly as-is.
Unfortunately, the trick trucklet will only be available in Brazil and other global markets where small pickups are popular and VW tells Fox News Autos that it's not destined for the U.S., but something more 'Murican-size might be.
At the New York Auto Show in March VW took the wraps off of the larger, Atlas SUV-based Tanoak concept, which featured a smaller door that opened into the cabin, so at least those skis will still fit.
VW is considering adding it to the Atlas lineup, which will be getting the Atlas Cross Sport two-row SUV next year.