The 2018 Volkswagen Atlas is a titanic SUV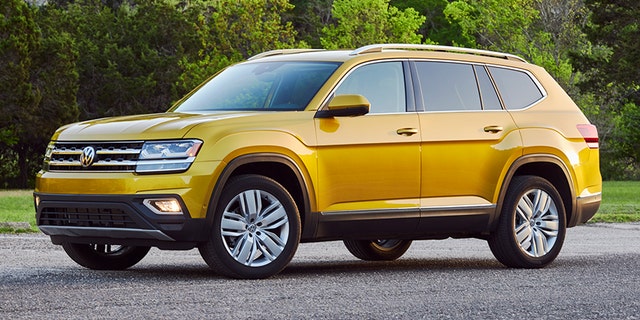 Volkswagen wasn't kidding when it named its new three-row SUV the Atlas, because it's been given a titanic task.
The big bruiser is VW's first entry into the segment, which is one of the most competitive battlegrounds in the U.S. automotive market today. It's a tough nut to crack, but untold fortunes await for those who do.
The Tennessee-built Atlas has been a long time in the making. It was first shown as a diesel-hybrid concept in 2013 called the CrossBlue, which is ironic given the major role it is expected to play in helping VW recover from the self-inflicted wounds that diesels have been causing the company over the past few years.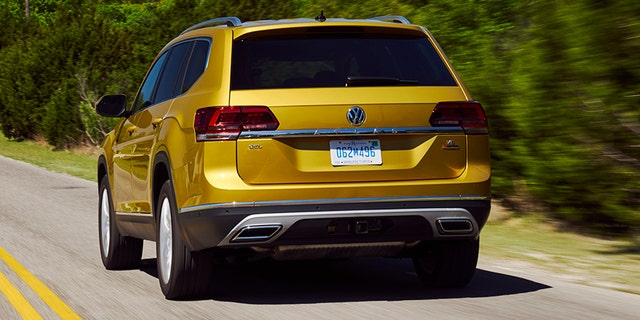 The production version takes the stage with a pair of play-it-safe gasoline engines. Entry level front-wheel-drive models come with a 235 hp 2.0-liter turbocharged four-cylinder for $31,675, while a 276 hp V6 starts at $33,075.
You'll need the six-cylinder if you'd like to add VW's 4Motion all-wheel-drive system. It costs an additional $1,800 across all of the trims, which top out around $50,000. My mid-level SE tester with technology package rang up at $39,815.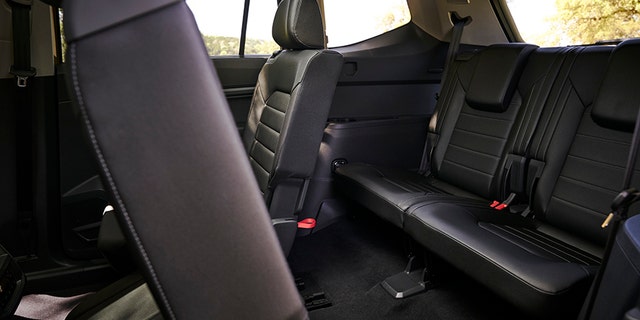 The price appears to be right, because sales of the Atlas are off to a strong start. VW moved 6,070 of them in December alone, second only to the Jetta and twice that of its other American-made model, the Passat sedan.
The first impression that the Atlas makes is that its product manager drove a Honda Pilot into the development center, gathered his team of engineers and said "do that."
This isn't a bad thing. The Pilot is one of the greats, and the Atlas is right there with it. They're roughly the same size, and give off an eerily similar vibe in most respects. Their styling is very different, however. The Atlas is boxier and more truck-like, and its rational, unembellished interior design is straight from the VW look book, which unfortunately includes some unconvincing wood trim.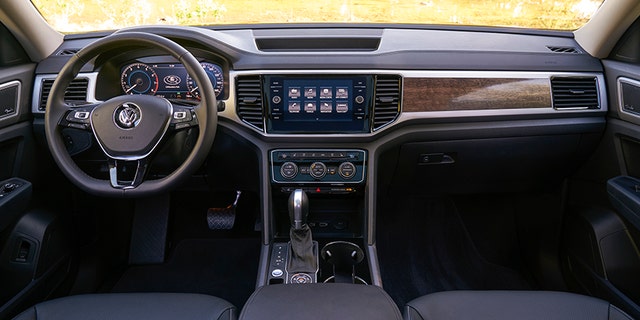 The cabin is cavernous, and seven passenger seating is standard, but you can swap the second row bench for a set of captain's chairs. Adults even fit fairly well in the third row, and the ample cargo space behind it won't leave many wanting for more.
That sentiment also applies to the naturally-aspirated V6 engine. It's smooth, sounds great and plays nicely with the 8-speed automatic transmission that comes with it. You might not want to push the Atlas' 5,000-pound tow rating too often, but for people-carrying duties it does the trick.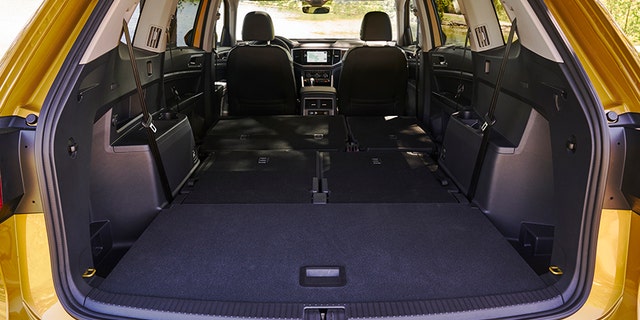 It does come up a little short on fuel economy with a 23 mpg highway rating, compared to a similarly-equipped Toyota Highlander or Pilot's 26 mpg, but that's hardly enough of a difference to get in the way of personal tastes.
The plush ride was clearly tuned with American tastes in mind, but with a big dollop of VW DNA. The Atlas is far from a GTI, but the suspension is well-damped, the steering responsive and it feels relatively light on its feet overall. It's more like the Pilot in this way than the lumbering Highlander, and just interesting enough to drive to keep your attention.
ARE YOU FOLLOWING FOX NEWS AUTOS ON FACEBOOK YET?
You'll need it in tight quarters. I spent an afternoon squeezing through Manhattan's delivery-van choked side streets and still get sweaty just thinking about it. The Atlas has parking sensors, a blind spot monitor and a backup camera, but what it really needs is a 360-degree bird's eye view display, which is only included on the most expensive model. It's nearly as wide as a full-size pickup, and its high hood doesn't do it any favors in close quarters, but it'll fit just right in the wilds of surburbia.
With the technology package, it can steer itself into a parking space, which is always entertaining, and has adaptive cruise control, lane keeping assist and pedestrian detecting emergency brakes. Important checked boxes, but nothing groundbreaking there.
A built-in navigation system is only offered on the top of the line SEL Premium, which also features widescreen digital instrument cluster borrowed from sister company Audi. All models are equipped with Apple CarPlay and Android Auto that mirror your phone's map apps on the dashboard screen. In some ways, that's more appealing and fitting of our smartphone-connected times. If you need an atlas in your Atlas, just bring your own.
One feature is a lot less high tech, but perfectly suited to the use case for this type of vehicle. There's a button in the climate control marked REST that can keep the cabin warm for up to a half an hour using engine's residual heat after you turn it off. If you've ever let one of your children sit in the car with snacks and an iPad while the other one plays stupid, boring soccer again, you'll appreciate how useful this is.
Does America really need another three-row SUV? Probably not, but VW needed one, and the one it got is pretty strong.
----------
2018 Volkswagen Atlas
Base price:
As tested:
Type: 4-door, 6-passenger AWD SUV
Engine: 3.6-liter V6
Power: 276 hp, 266 lb-ft
Transmission: 8-speed automatic
MPG: 17 city/23 hwy