Toyota Testing Safety on All SUV Models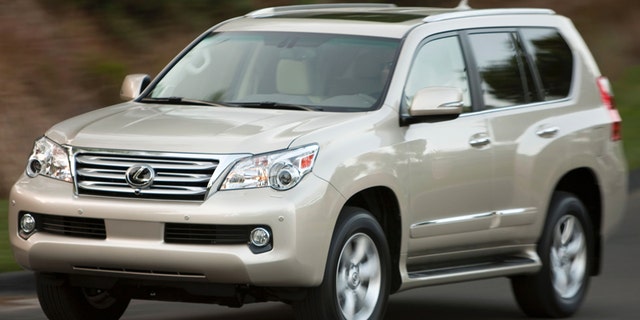 TOKYO -- Toyota announced safety tests on all its sport-utility vehicle models in a sweeping effort Thursday to reassure buyers after Consumer Reports warned against buying the 2010 Lexus GX 460 in the automaker's latest public relations debacle.
Toyota Motor Corp., plagued by recalls since October and accusations it responded too slowly to problems, said it had yet to decide whether to recall the GX 460 SUV, sold mainly in North America but also in the Middle East, Russia and some other nations.
Toyota stopped selling the GX 460 in North America on Tuesday within hours of the Consumer Reports warning, acting relatively quickly after being criticized as slow in responding to consumer complaints on faulty gas pedals, defective floor mats and braking software glitches.
On Thursday, Toyota said the halt to GX 460 sales would be extended to all markets. The model was not sold in Japan.
Toyota officials in Tokyo said the company was carrying out safety tests that were as close as possible to those of Consumer Reports, including testing the vehicle's response when the driver makes a turn and releases the gas pedal. The company says it does not yet know what the possible problems could be, but was working on it so that Consumer Reports would be able to retest the GX 460 and give it a satisfactory rating.
"We are now testing the GX 460 to determine if any problem exists," said Paul Nolasco, a Toyota spokesman in Tokyo. "If we find a problem, we will fix it."
Analysts said Toyota was trying to avoid the surge of criticism it faced earlier when it was accused of dragging its feet over gas pedal and other defects. They said the unusually prompt move underlined how seriously Toyota's reputation had been battered.
"One way is to see Toyota's precautionary measure in a positive light, but there is also the view: Here we go again with yet another problem," said Koji Endo, managing director of Advanced Research Japan Co. in Tokyo.
"Being categorized by an influential magazine like Consumers Reports as a 'Don't Buy' or 'a safety risk' can't be good."
Endo said Toyota's recall crisis would grow, further damaging its once-sterling reputation, if the problem turns out to be structural, rather than a more easily fixed software flaw.
Consumer Reports, widely read by many car buyers because of its reputation as fair, has raised red flags over Toyotas previously. In January, the magazine pulled its "recommended" rating on eight vehicles recalled by the automaker due to faulty gas pedals.
For the GX 460, Consumer Reports said the problem occurred during tests on its track. In a standard test, the driver approached a turn unusually fast, then released the accelerator pedal to simulate the response of an alarmed driver. This caused the rear of the vehicle to slide outward.
Under normal circumstances, the electronic stability control should quickly correct the loss of control and keep the SUV on its intended path.
But with the GX 460, the stability control took too long to adjust, which could cause a rollover accident if one of the sliding wheels were to strike the curb or another obstacle, according to Consumer Reports.
Toyota said it sold about 6,000 of the GX 460 worldwide -- 5,400 of them in North America. The manufacturer behind the Prius hybrid and Camry sedan makes a wide range of sport-utility vehicles, including the RAV4, Land Cruiser and 4Runner.
Since October, Toyota has recalled more than 8 million vehicles worldwide and has promised to be more transparent and responsive to consumer complaints.
Toyota faces a $16.4 million fine from the U.S. Transportation Department and has until April 19 to decide whether to contest the penalty.
Toyota shares lost 0.8 percent in Tokyo Thursday, closing at 3,710 yen ($40).