The Dodge Challenger SRT Demon is dead, last car heading to auction
NEWYou can now listen to Fox News articles!
The Demon is dead.
Dodge built the last of its 808 hp Challenger SRT Demons this week, ending the run of the most powerful muscle car ever made.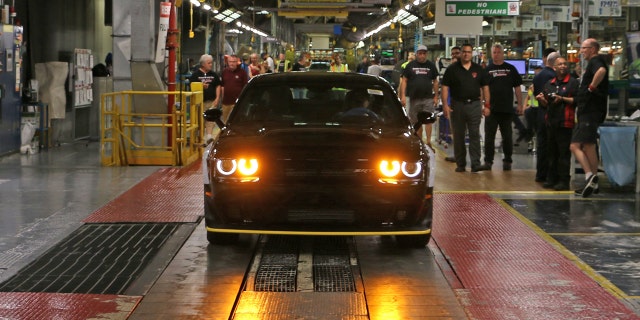 When it was unveiled last year, Dodge promised it would limit production to just 3,000 for U.S. sale, plus 300 more for Canada, and it stuck to the plan, despite strong demand for the $86,000 coupe, which has seen dealer markups of double that and more.
The Demon lays claim to being both the most powerful production car ever built by a major American automaker and the quickest production car in the world, with a certified quarter-mile time of 9.65 seconds.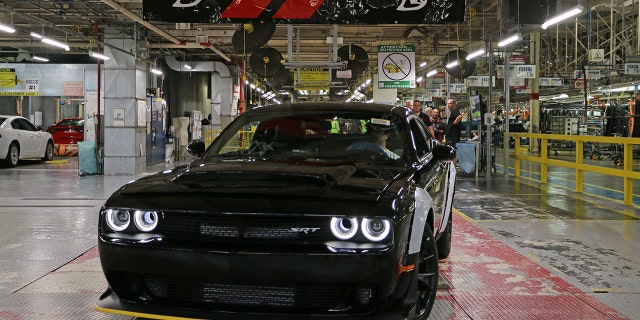 Its 6.2-liter supercharged V8 is a development of the 707 hp engine in the Challenger SRT Hellcat, which is still available. A special kit enables the Demon's motor to run on 100 octane fuel and produce up to 840 hp.
The Demon comes standard with just a driver's seat, while its drag racing-style transmission brake is a production car first that helps it achieve its record-setting acceleration by letting drivers build up engine speed while the car is standing still.
The last one won't be sitting around for long, as Dodge is auctioning it off along with the last Dodge Viper ever made at the Barrett-Jackson Northeast Auction in June, with proceeds from the pair going to the United Way.