The 55 MPG Ford You Can't Buy in the U.S.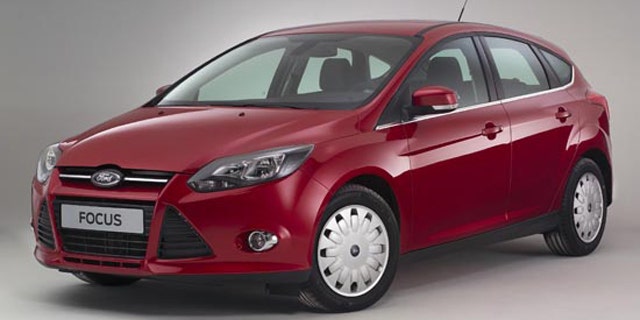 The 2012 Ford Focus is one of the most fuel-efficient compact cars on sale in the United States today, with a maximum EPA combined fuel economy rating of 33 mpg. Impressive, until you hear that Ford has introduced one in Europe that gets 55 mpg.
The Focus ECOnetic is the global automaker's latest high-efficiency vehicle, returning 67 mpg on the European fuel economy test cycle. It's a very different evaluation than the EPA test, which makes it difficult to compare the two directly, but extrapolating from the specifications of other similar vehicles that are sold both there and here that converts to about 55 mpg.
It does this by combining a highly-efficient turbo-diesel engine with stop-start technology, ultra-low rolling resistance tires, a hybrid-like kinetic energy recovery system for the battery and a more aerodynamic body style that includes shutters in the grille which can close it at cruising speed – a feature also found on the Super Fuel Efficiency version of the Focus sold in the U.S.
Just don't expect the ECOnetic to join it in showrooms. Citing low demand, high federalization costs and the increasing fuel economy of its gasoline-powered cars, Ford has no current plans to offer any diesel-powered cars here. Instead it will concentrate on hybrids and electrics, like the Ford Focus Electric that will go on sale in 2012 with an efficiency rating that's expected to be even better than 55 mpg of gasoline, because it doesn't use any.
Fox Car Report is on Twitter. Follow us @foxcarreport