The 2018 Nissan Leaf goes more of the distance
Tesla broke a major milestone recently by racking up 300,000 electric car sales around the world, even as it struggles with production issues today.
You know who else has sold that many? Nissan. And it did it with just one model. The Leaf. Sure, it took eight years, but considering what Nissan had to work with that's pretty impressive.
When the Leaf debuted in 2010 it was the first and only electric family car of the modern era, but resembled a slug, was as slow as one and only went 73 miles per charge. Nissan eventually got that up to 107 miles, but that still paled in comparison with the sleek Teslas that later came onto the scene and could go two to three times farther before plugging in.
But the Leaf was cheap, relatively speaking. You could get one for far less than $30,000 in the United States once all the government spiffs were added up, which made it less than half the cost of a Tesla Model S. It eventually found over 110,000 homes here, 11,000 of them just last year, despite the fact that the former car of the future had become one of the oldest cars on the road. It's not anymore.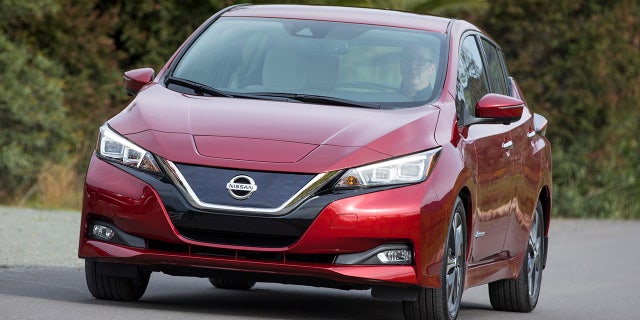 The 2018 Leaf is all-new, and it's about time. The $36,995 Chevy Bolt has been playing in its sandbox for the past year, and one day soon you might be able to get a Tesla Model 3 for $35,000 before incentives. The Leaf starts at $30,875, which ends up being $20,875 in California and as little as $18,875 in Colorado, once you subtract all of the available tax credits.
The redesigned, American-made Leaf looks more modern than the old one, and yet more conventional. The styling of many of Nissan's passenger cars are a little outlandish these days, and in that context it fits right in. Aside from the little nub of a gear selector knob it carries over from the last Leaf, there are also few hints in the cabin that you're at the helm of the most unique car in the company's lineup, and keeping it simple is certainly one way to keep costs down.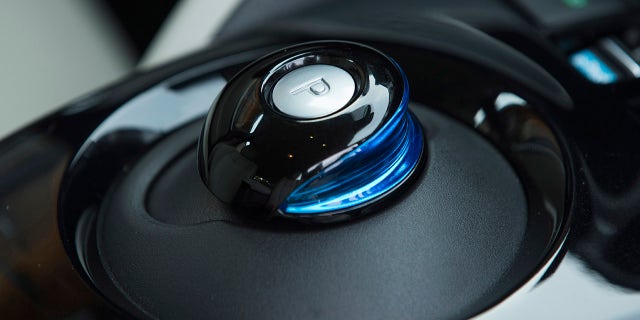 Another is to not spend too much on the batteries. The headline about the new Leaf is that it goes much farther than the old one, but still not very far. The new EPA rating is 151 miles per charge, which experience has led Nissan to believe is plenty for the Leaf's core audience, while broadening its appeal without making it too expensive. Unlike other automakers, Nissan claims to make a profit on electric cars, so it deserves the benefit of the doubt on that point. It will test uncharted waters when it introduces a pricier version with a 200-plus-mile range next year that will better compete with the 215-mile Model 3 and 238-mile Bolt.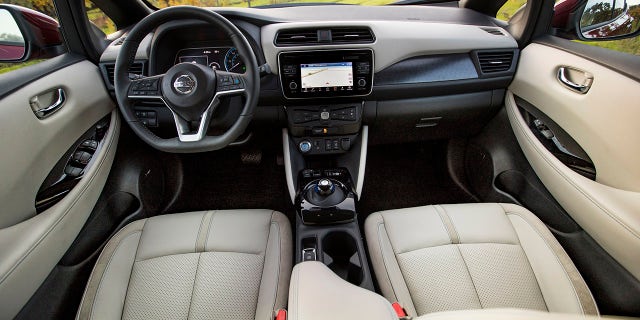 Today's Leaf needs about 7.5-hours to recharge its 40 killowatt-hour battery pack on a 240-volt charger, while one of the few and far between DC fast charging stations that it is compatible with can fill it to 80 percent in 40 mins, but stops there to keep from frying it.
I used both types on the same day. The former for an hour to get enough juice into a near-flat battery to reach the latter 10 miles away. I didn't plan my drive as well as I should have, which was a reminder that with only 151 miles to count on, it's best to have an itinerary in mind before you set off. Handily, the navigation system is loaded with the location of charging stations by type.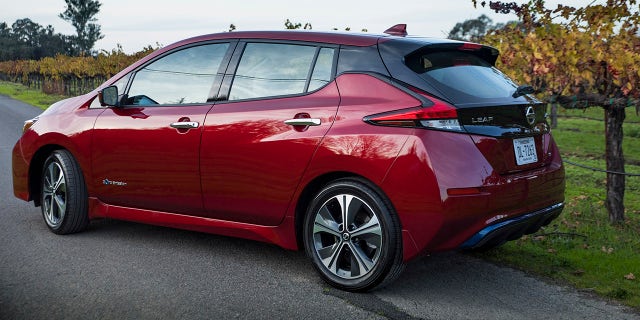 While I was charging, a last-generation Leaf pulled up to wait for me to finish. This was an awkward experience for me as a newbie, but I eventually broke the ice and let the driver start gushing over my car. Turns out he had just gotten a deal on his as a leftover and was plenty green…with envy.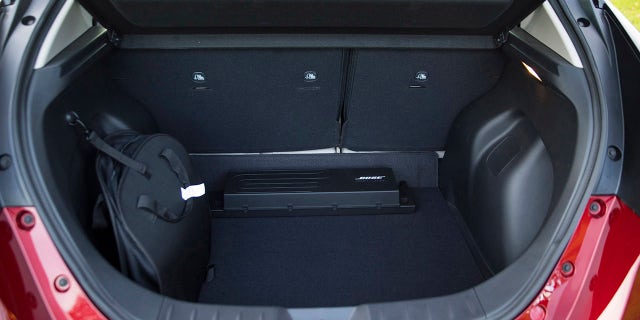 The Leaf is about the size as a Nissan Sentra -- they actually have the exact same wheelbase, and that makes me go "hmmm" like its electric motor – and isn't as roomy, but does have more back seat room and cargo space than the old Leaf.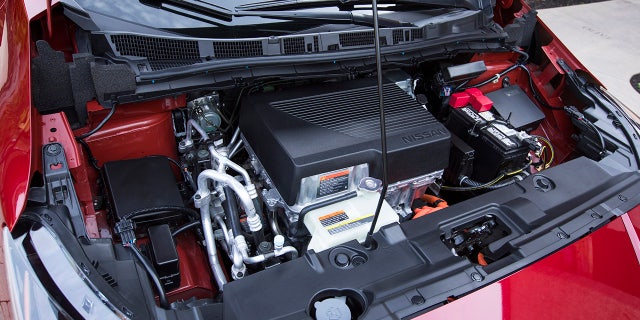 With a bump in power to go with its added range, the front-wheel-drive Leaf can accelerate to 60 mph in 7.5 seconds. That's two seconds quicker than the old Leaf could and about the same as a Sentra. A healthy and immediate 238 lb-ft of torque from its near-silent 147 hp electric motor sees to that.
I happened to win the jackpot and get a Sentra from a rental car agency the day after I had the Leaf, and it was a new miserable experience. You don't realize how loud a conventional economy car is in so many ways until you've gone electric, and I generally like the Sentra. Nissan also builds the Leaf like a rock, with no squeaks or rattles, and only at highway speeds does the wind make its presence known.
The heavy battery pack gives the Leaf the ride quality of a larger car, in much the same way that a 5,500-pound Bentley GT is smoother than a similarly-sized, but ton lighter Chevy Camaro. The soft suspension that goes with it doesn't help the handling, but it's spot-on for the daily grind, which a couple of features make less coarse.
First, there's the E-Pedal, which is Nissan's branding for something that pretty much every electric car can do. That's use the electric motor to slow the car when you let up on the accelerator, so you don't have to press the brake unless you really need to stop NOW. It's known as one-pedal driving, and it's the way to go once you get used to it. It also generates a few precious extra volts of electricity to recharge the battery a little with every time you slow down. You can turn it off, if it's not your thing.
Then there's the optional ProPilot Assist, which was introduced this year on the Nissan Rogue. It's a semi-autonomous driving aid that can steer the Leaf dead center in a well-marked lane and not run into the car in front of it. You have to keep a hand on the wheel for it to work, and should pay close attention for when it disables, but on the highway you can go for miles without exerting any energy of your own.
To get it, you'll have to spend at least $35,575 for a Leaf SV, at which point you might want to hold off for the longer-range model that's on the way, or check out the Bolt. But if you own and love an old Leaf that needs replacing, this year's model is better in every way.
That guy at the charging station is just going to have to deal.
----------
2018 Nisan Leaf
Base price: $30,875
As tested: $37,865
Type: 5-passenger, 4-door, front-wheel-drive hatchback
Motor: 110 kW AC synchronous electric
Power: 147 hp, 238 lb-ft
Transmission: Single speed automatic
MPGe: 125 city/100 hwy