Rebooted Jeep Wagoneer, new three-row utility part of big SUV blitz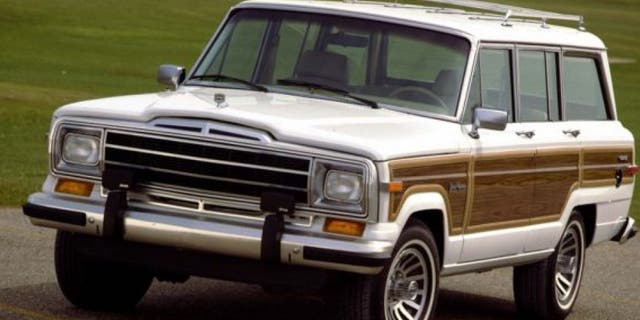 Jeep has confirmed that it will begin selling its upcoming Wagoneer and Grand Wagoneer full-size SUVs in 2021, but you'll be able to buy an all-new full-size utility vehicle from the brand starting next year.
The news comes as part of Fiat Chrysler's announcement that it will be spending $4.5 billion to create a new Detroit assembly plant and update several existing facilities, creating 6,500 jobs.
The yet-to-be-named large three-row SUV will be manufactured at the current Mack Avenue Engine Complex in Detroit, which is being converted into vehicle assembly facility. Details on the new model have not been released, but it is in the same size class as the next-generation Grand Cherokee, which will be built alongside it the following year, suggesting that two will be closely related.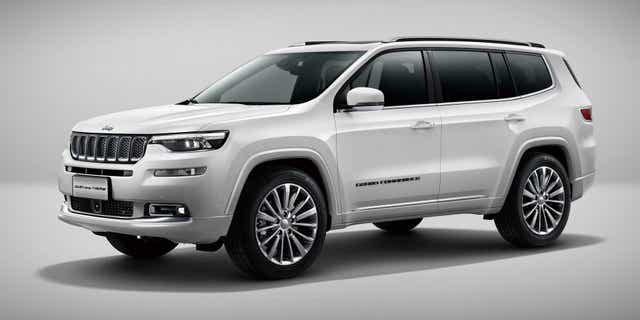 Jeep currently builds and sells a three-row SUV in China called the Grand Commander, but it is a size segment smaller than the American-made model.
Meanwhile, the Wagoneer and Grand Wagoneer are set to be built at the Warren, Mich., assembly plant that currently produces the Ram 1500 Classic. The last-generation pickup is offered as a lower-priced alternative to the all-new Ram 1500, and the automaker said it will continue its production indefinitely thanks to strong demand. The truck-based SUVs are being designed to compete with the likes of the Ford Expedition and Lincoln Navigator, and top models could carry prices above $100,000.
The investments will also allow for the addition of at least plug-in hybrid versions of various Jeep models, including the Wagoneers, and possible fully-electric vehicles. Jeep's most recent five-year plan called for up to 10 plug-in hybrids and four electrics by 2022.
JEEP GLADIATOR PICKUP READY FOR BATTLE: