Philippine government crushes dozens of luxury and classic cars
The Philippine government destroyed over two dozen illegally imported classic and luxury cars on Tuesday to send a message against tax evasion.
Twenty of the cars were lined up in a Manila customs yard where they were driven over by a bulldozer and smashed with an excavator.
Over $1.2 million worth of seized Porsches, Jaguars and even a third-generation Corvette were destroyed in the public event. Rather than auction the valuable cars, Philippine president Rodrigo Duterte ordered the workers to just sell the twisted steel.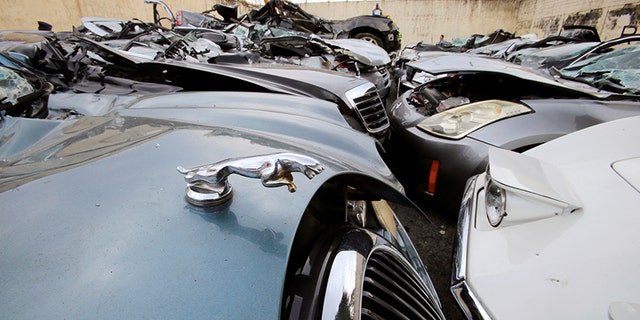 "They cannot have cars like that. But they can get something, make toys out of it," Reuters reports Duterte saying.
ARE YOU FOLLOWING FOX NEWS AUTOS ON FACEBOOK YET?
Finance Minister Carlos Domingue added that "it does not pay to evade taxes in the Philippines so might as well stop trying, because you will never succeed."
MYSTERY OF STEVE McQUEEN'S "BULLITT" MUSTANG FINALLY SOLVED: