New Jeep pickup is a Gladiator, report says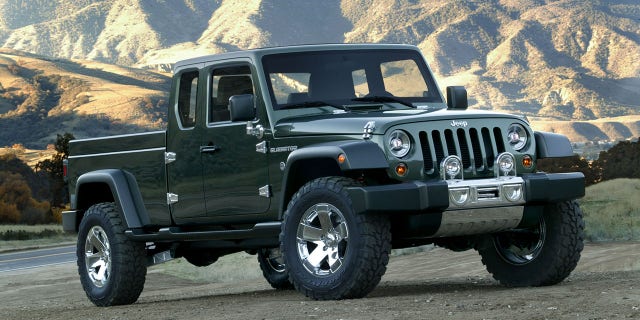 Are you prepared to be entertained?
The upcoming Jeep pickup, long expected to be called the Scrambler, may resurrect the Gladiator name instead when it debuts in Los Angeles on November 28.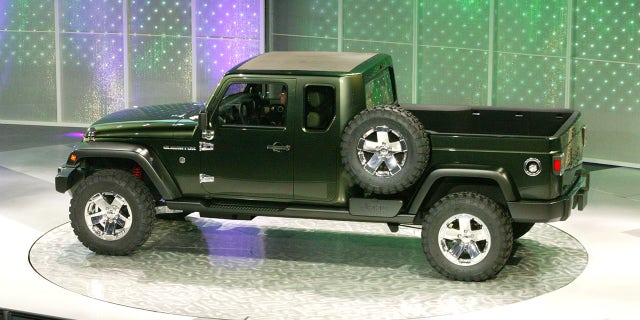 A member of the JeepScramblerForum.com spotted a short-lived link on the Fiat Chrysler media website that listed the 2020 Jeep Gladiator as an upcoming model. It disappeared soon after, but not before a screenshot was grabbed and sent to the forum, which is a top clearinghouse for tips on the truck.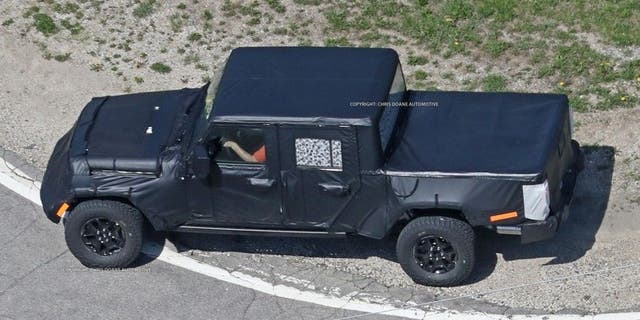 The Gladiator was a Wagoneer-based pickup sold from 1962 to 1971. The new one is a Wrangler derivative aimed at lifestyle buyers and expected to feature a convertible option and off-road performance comparable to the SUV.
If the report proves accurate, it won't be the first time the Gladiator name is applied to a Wrangler-based truck. Jeep used in on a concept pickup unveiled in 2005 that's been teasing fans of the idea ever since.
In the meantime, the forum is so confident that the information is correct that it is changing its name to JeepGladiatorForum.com in the coming days.
MORE JEEP NEWS FROM FOX NEWS AUTOS