Mercedes-Benz to Eliminate Maybach Brand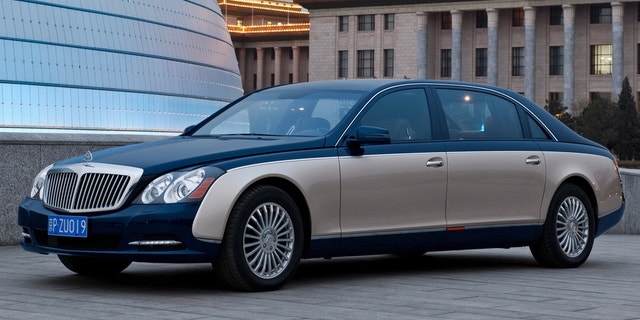 STUTTGART, Germany -- Daimler AG has decided to discontinue its Maybach ultra-luxury cars after failing to find a fix for their dwindling sales and lack of profitability, barely a decade after resuscitating the Maybach brand.
Instead, the German luxury car maker said it plans to expand its top-of-the line Mercedes-Benz segment -- the S-Class -- to six variations from the current three when a new generation of the flagship model is launched in 2013. Until then, Daimler said it would continue to produce the ultra-premium Maybach.
The move, which Daimler Chief Executive Dieter Zetsche first revealed in a German newspaper interview to be published Saturday, is a bid to bolster sales in the highest end of its luxury model lineup, a task the loss-making Maybach failed to achieve from the start. Though the plush ride and its $375,250 starting price turned heads at auto shows, its sales have steadily faltered, shrinking to fewer than 200 Maybachs world-wide last year.
"We came to the strong conclusion that the sales chances for the Mercedes brand are much stronger than those for Maybach," Zetsche was quoted as saying in the Frankfurter Allgemeine Zeitung interview, whose contents Daimler confirmed.
Daimler currently sells close to 80,000 S-Class models, which start at $91,850, a year. But by expanding the lineup, Zetsche added the company could possibly double sales in the segment over the longer term.
Daimler's management has been searching for a fix for Maybach for years, and until recently considered partnering with British sports-car maker Aston Martin to help lower its production costs. But developing more demand for the uber-luxury brand proved perhaps an even more vexing problem.
The car maker revived the Maybach -- originally one of Germany's most luxurious cars in the 1920s and 1930s -- in 2002, just as German rivals BMW AG and Volkswagen AG ventured into super-luxury markets by acquiring Rolls Royce and Bentley brand rights, respectively.
But from the start, the marque struggled to cultivate the historical pedigree of its British rivals. Many industry experts also said the Maybach's design lacked distinction from the S-Class, whose platform and much of its technology it shares.