Meghan Markle's royal wedding car was also used by Wallis Simpson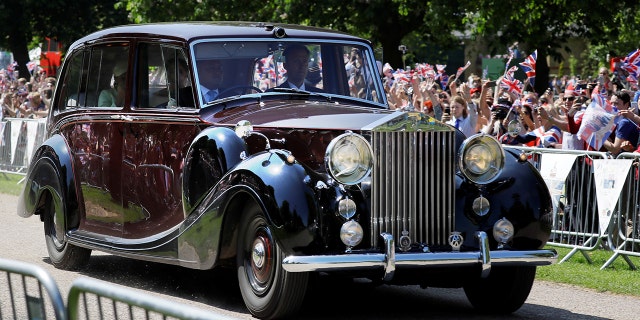 The Rolls-Royce that ferried Meghan Markle to the chapel to marry Prince Harry was the same car that took US divorcee Wallis Simpson to her husband's funeral.
The luxury Phantom IV took the new Duchess of Sussex to St George's Chapel on her wedding day - 46 years after it was used for fellow American Ms Simpson.
OF COURSE SHE LEFT THE WEDDING IN A $500,000 ELECTRIC JAGUAR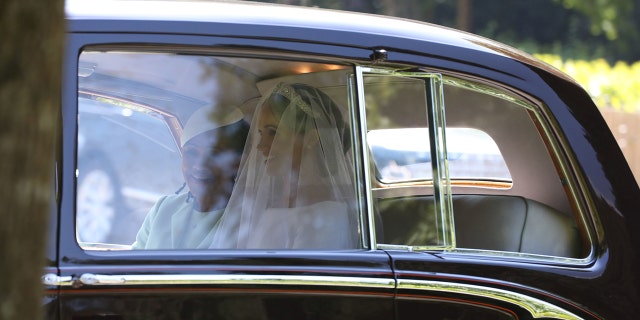 Meghan Markle, whose mum Doria Ragland had been by her side, had glowed on her wedding day to Prince Harry barely two weeks ago.
But some pointed out that the use of the car may have been in poor taste, having been used by Ms Simpson to attend the funeral of her husband the Duke of Windsor in 1972.
One person on Twitter wrote: "Meghan had been divorced before, so that's that... Not out of respect but out of disrespect."
Ms Simpson will forever be known as the woman who rocked the Royals and who plunged the monarchy into crisis.
Her marriage to King Edward III in 1937 meant that he became the first ever monarch to abdicate, changing the path of history - and eventually leading to Queen Elizabeth II ascending to the throne.
Edward had abdicated in December 1936 after being told he could not both be king and marry Wallis.
He made a BBC broadcast saying he could not do the job of the king "without the help and support of the woman I love".
The pair married on June 3, 1937, at the Château de Candé but no members of Edward's family attended. They became Duke and Duchess of Windsor.
It's not the first time that Meghan has been the victim of poor taste.
Princess Michael of Kent had worn a blackamoor brooch to the Queen's annual Christmas lunch last year for her first meeting with Meghan, whose ancestors were slaves.
Blackamoor is a style of artwork dating back from the 18th Century which is usually found in sculpture, jewellery and textiles in which black men and women are often depicted as slaves.
The Phantom IV is one of 18 cars built by Rolls-Royce from 1950 to 1956.
Other models are in museums and other public collections.
The Rolls-Royce Phantom IV had been built and delivered to the Queen in 1950 when she was still Princess Elizabeth.
It was the first Rolls-Royce owned by Queen Elizabeth II and Prince Philip.
Kensington Palace declined to comment.