Jaguar I-Pace electric SUV to take on Tesla Model X in 2018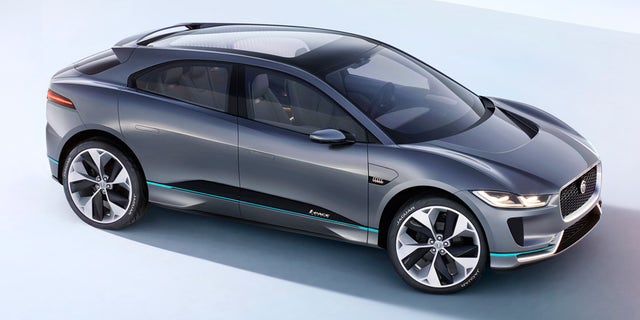 Jaguar has unveiled its second SUV, which also happens to be its first electric car.
The I-Pace is set to go on sale in 2018, when it will compete with the Tesla Model X. The compact crossover is smaller than Jaguar's current F-Pace, and about the same size as a Porsche Macan.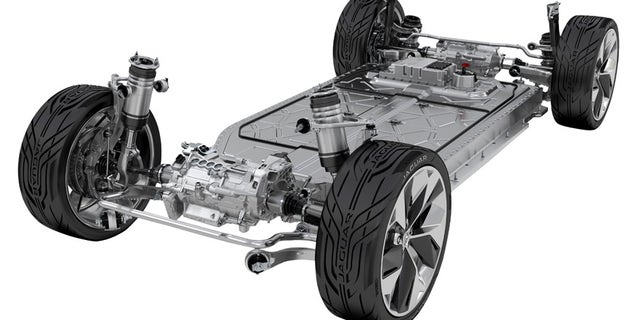 Like the Model X, it features electric motors front and rear with an underfloor, liquid-cooled battery pack in between. The battery is comprised of 36 pouch-style lithium ion cells that can store 90 kWh of electricity, while the motors can generate a combined 400 hp and 516 lb-ft of torque. It rides on an adjustable air suspension system.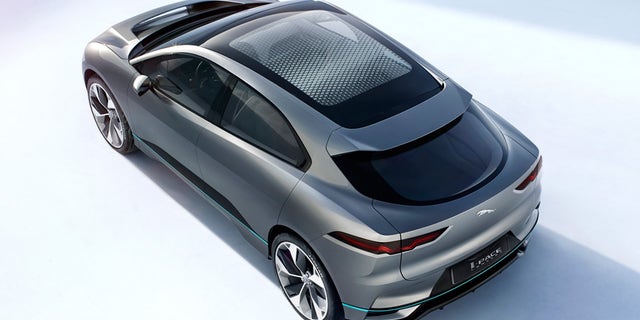 The compact packaging of the drivetrain allowed Jaguar to give the I-Pace a sleek, cab-forward design with a long wheelbase that maximizes interior space. Its style is inspired by the C-X75 concept from several years ago, and includes that supercar's floating, flow-through hood panel.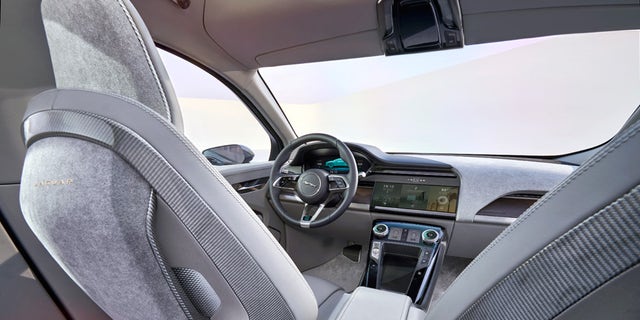 Jaguar is promising an estimated range of 220 miles per charge and 0-60 mph acceleration in around four seconds. A full recharge can be achieved in two hours on a 50-kW fast charger, while the battery can be replenished to 80 percent in approximately 90 minutes. The range is slightly less than a Model X 75D, but the performance is better, and the Model X has access to Tesla's 120 kW Supercharger network, which can deliver 170 miles of charge in just 30 minutes.
Pricing for the I-Pace has not been announced, but Jaguar says it will likely be about 10-15 percent more than a comparably equipped F-Pace, which should put it in the $70,000 range. Taking a page from Tesla's playbook, Jaguar is currently accepting pre-orders and deposits for I-Pace.
----------
Jaguar F-Pace Test Drive: