Hat from Dale Earnhardt's 1990 Winston Cup championship run up for sale on eBay for $3 million
For the NASCAR fan who has disposable income laying around, this eBay item could be yours to own.
A hat from Dale Earnhardt's incredible 1990 season, in which he won nine races en route to his fourth Winston Cup championship, is up for grabs on the auction site.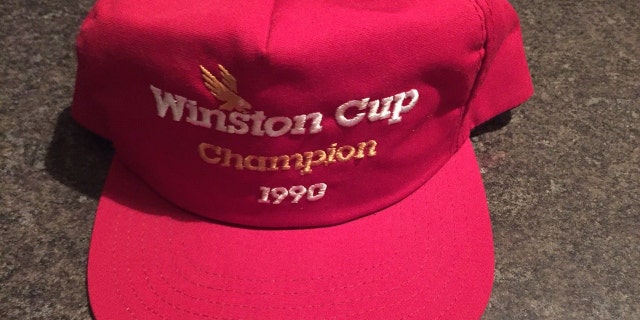 The going price for this item? A cool $3 million, plus $7.10 in shipping.
Earnhardt was seen holding the Winston Cup trophy at the end of the last race of the season in Atlanta, but it wasn't clear whether The Intimidator actually wore the listed item.
DALE EARNHARDT JR. SAYS A GHOST SAVED HIS LIFE
The seller, who has 100 percent positive feedback and a 472 feedback score, didn't offer much of a description to the red hat.
"This is a Winston Cup Champion hat from Dale Earnhardt's 1990 amazing run!" the description said.
The seller told Fox News they won it at a charity auction supporting efforts to find a cure for Neurofibromatosis last year and listed the item "for fun."
The auction ends Aug. 29.
Earnhardt beat out Mark Martin, Geoff Bodine, Bill Elliott and Morgan Shepherd in the points standings in 1990.
Fox News' Gary Gastelu contributed to this report.